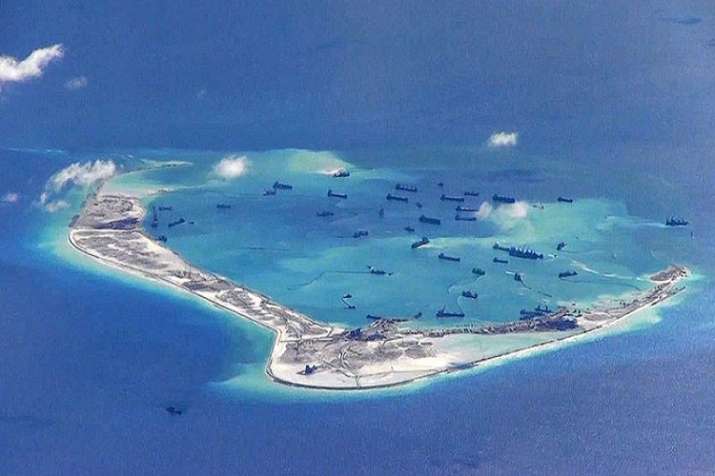 After more than a decade of talks, a bloc of South-east Asian nations and China have agreed on a draft code of conduct that will lay the foundation for negotiations over the disputed South China Sea.
The agreement on the 'Single Draft COC Negotiating Text' was announced ar a meeting of ASEAN foreign ministers in Singapore on Thursday, after being nailed down at a China-ASEAN meeting in the central Chinese city of Changsha in June.
The countries have long discussed a deal to defuse tensions but the talks have been hindered by sticking points such as the area the agreement should cover.
Chinese State Councillor and Foreign Minister Wang Yi said the agreement on the draft was a new and important step for the code of conduct deliberations. "I believe that the negotiation on COC can be speeded up if we exclude external interference," he said.
"Facts will prove that China and Asean member states are capable of maintaining peace and stability in the South China Sea and reaching regional rules adhered to by all through negotiations."
Singaporean Foreign Affairs Minister Vivian Balakrishnan called the agreement a "milestone". He said the single draft negotiating text will be a "living document and the basis of future code of conduct negotiations". Both sides also agreed on the key modalities for future rounds of talks.
He also said that the agreement on a single text didn't mean that negotiations were over or that all the competing claims over territory in the South China Sea were resolved as the code of conduct "was never meant to resolve territorial disputes", according to the report.
Mr Balakrishnan added that it would be premature to set a deadline for the negotiations on the code of conduct as it involved a "dynamic, evolving situation".
The South China Sea issue has been brewing for years, with Vietnam, Malaysia and others also staking claims along with China to waters with vital global shipping routes and what are believed to be significant oil and natural gas deposits.