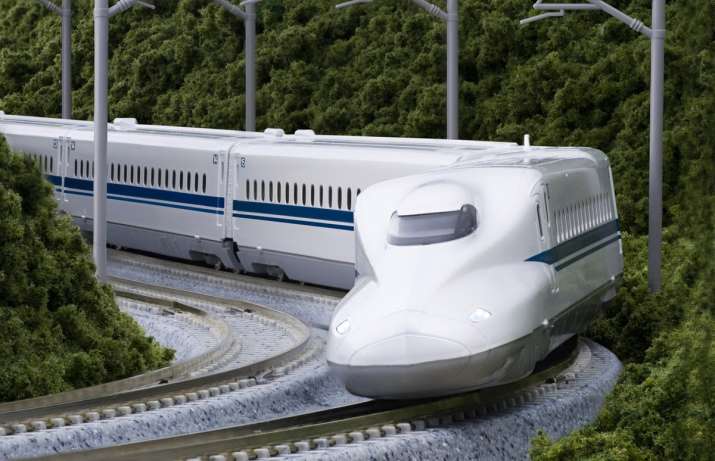 In what is the first ever "serious incident" recorded on Japan's iconic Bullet Train, the crew detected a crack and an oil leak underneath a running train, Japanese media reported today.
The incident relates to Monday when the crew of the bullet train noticed a burning smell when it left Kokura Station in Fukuoka Prefecture, the train operator, JR West, said.
Although a maintenance crew that boarded the shinkansen at Okayama Station reported the motor was making an abnormal sound, JR West judged it would not affect the operation of the train and it was allowed to continue its run, reported The Japan Times.
However, as the train left Kyoto Station, the smell was detected again, forcing JR West to check underneath the train at Nagoya Station where it found an oil leak.
The operator halted the service and some 1,000 passengers changed to other trains, JR West said.
The company said a crack was found in the steel frame of the fourth carriage of the 16-car train, which began its run at Fukuoka's Hakata Station.
The Japan Times quoted the safety board of the Ministry of Land, Infrastructure, Transport and Tourism as saying that if the frame of the carriage had broken, the wheel shafts would have been affected and the train could have derailed.
This is the first recorded "serious incident" recorded under Japan's accident-classification system introduced by Japan's Transport ministry in 2001.
The bullet train car belonged to JR West's N700 series.