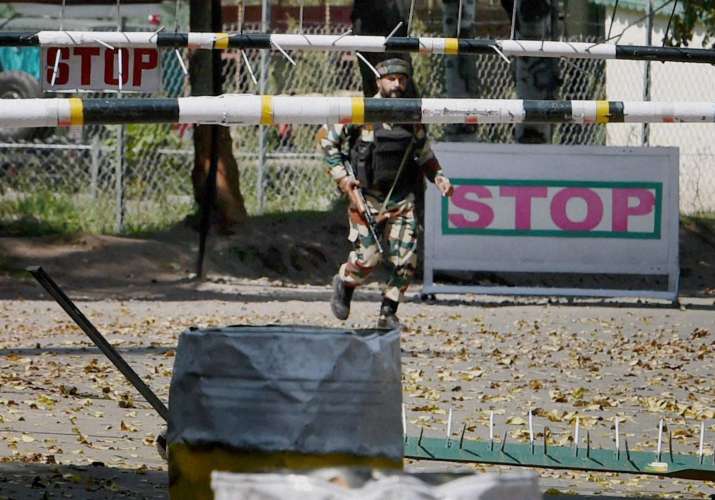 In an attempt to escalate the fight against terror, BRICS, the association of five major emerging national economies Brazil, Russia, India, China and South Africa, has condemned the recent terror attack against India and other countries and has sought a "firm" legal framework under the UN for concerted efforts to fight terrorism effectively to counter the scourge.
India along with other BRICS member nations – in a meeting held on the sidelines of the 71st session of UN General Assembly on Tuesday – expressed concern that continued conflicts in several regions provided "fertile" grounds for terrorist activities.
The BRICS leaders called for an early conclusion of the negotiations on the Comprehensive Convention against Terrorism.
The meeting of BRICS' Ministers of Foreign Affairs also reaffirmed the need for a comprehensive reform of the United Nations, including its Security Council, with a view to make it more representative and efficient, besides calling for "collective action" to boost world economic growth.
Brazil's Jose Serra, Russia's Sergey Lavrov, India's Minister of State for External Affairs M J Akbar, China's Wang Yi and South Africa's Maite Nkoana-Mashabane reiterated their "strong condemnation" of terrorism in all its forms and manifestations.
"They strongly condemned the recent several attacks, against some BRICS countries, including that in India," a joint communique released after the meeting said.
An army base in Kashmir's Uri town was attacked on Sunday by heavily-armed militants from Pakistan-based Jaish-e-Mohammed in which 18 jawans were killed and many left injured.
"They urged concerted efforts to counter terrorism on a firm international legal basis, under the UN auspices, and expressed their conviction that a comprehensive approach was necessary to ensure effective fight against terrorism," the communique said.
Expressing concern over continued conflicts in several regions, they said such a situation undermines stability and security and "provide fertile grounds for terrorist activities and cause refugee and migration waves".
They also voiced concern over the situation in the Middle East and underlined that the international community should work together to pave the way for the political settlement of conflicts through dialogue and negotiations.
"They recognised the efforts of BRICS countries, in particular that of the Russian Federation aimed at achieving a political solution to the international crisis in Syria including Russia-US arrangements agreed upon in Geneva on September 9," the communique said.
Exchanging views on global and regional issues in the economic and political spheres, the ministers said they are determined to continue to contribute positively to the maintenance of peace, security and stability, including by upholding multilateralism.
Welcoming China's incoming BRICS Chairpersonship in 2017, they expressed confidence that intra-BRICS cooperation will be further strengthened.
On the current state of the global economy, they noted that global economic recovery continues to be weak and uneven.
They called for "collective action" to boost world economic growth, macroeconomic policy coordination, improving global economic governance, promoting international trade and investment, addressing income inequality and achieving sustainable development.
Reaffirming that poverty eradication is the greatest global challenge, the BRICS leaders said they are committed to continue to working towards the full implementation of the 17 Sustainable Development Goals.
They also called upon the international community, especially the developed countries, to fulfill their commitments and provide strong support for developing countries.
They also noted the importance of a common and inclusive approach to development of medicines, research and diagnostic tools to end epidemics and to facilitate the access to safe, effective, quality and affordable essential medicines.
The BRICS leaders voiced committed to work towards the entry into force of the Paris Climate Agreement with completion of due domestic procedures and its full implementation.
"They emphasised that developed countries shall continue to provide financial, technical and capacity building support to developing countries with respect to both mitigation and adaptation for the implementation of the Paris Agreement," the communique added.
During the day, Akbar held a series of bilateral meetings on the margins of the UN General Assembly session.
He discussed "bilateral and multilateral" issues with Sri Lankan President Maithripala Sirisena, the Indian mission to the UN said.
Akbar also had discussions with Foreign Minister of Denmark Kristian Jensen, Foreign Minister of Colombia Maria Angela Holguin Cuellar, Foreign Minister of Ireland Charles Flanagan besides meeting Vuk Jeremic, candidate of the Republic of Serbia for election as UN Secretary-General.
(With inputs from PTI)