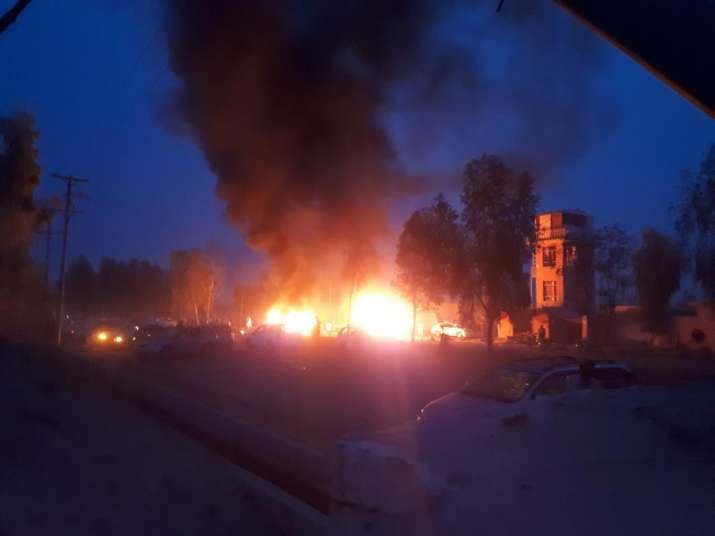 A bomb went off outside the office of the Indian consulate in Nepal's Biratnagar last night but no one was injured in the "minor explosion", officials said. 
Spokesperson in the Ministry of External Affairs Raveesh Kumar said Indian embassy in Kathmandu was in touch with the Nepal government over the incident and that the security authorities in that country were investigating the matter. 
"A minor explosion took place along the rear boundary wall of the camp office of embassy of India at Biratnagar, Nepal at about 20:15 hours on April 16. No one has been injured in the incident," Kumar said. 
Sources in the security establishment in New Delhi said the explosion caused a hole of around 1 feet by 1.5 feet in wall of the consulate towards the secluded rear side of the office building. 
They said no one was in the office at the time of the explosion. 
The camp office of the consulate was set up during the floods in Nepal and north Bihar. 
A senior officer of Nepal police said it was investigating to find out who caused the blast, according to Kathmandu Post. 
Investigating officers suspect that cadres of a local political group have caused the blast. The party had called a general strike in Biratnagar yesterday. 
The security around the blast site has been upped after the incident. 
Biratnagar is the industrial capital of Nepal and 6 km north of the border of Bihar.