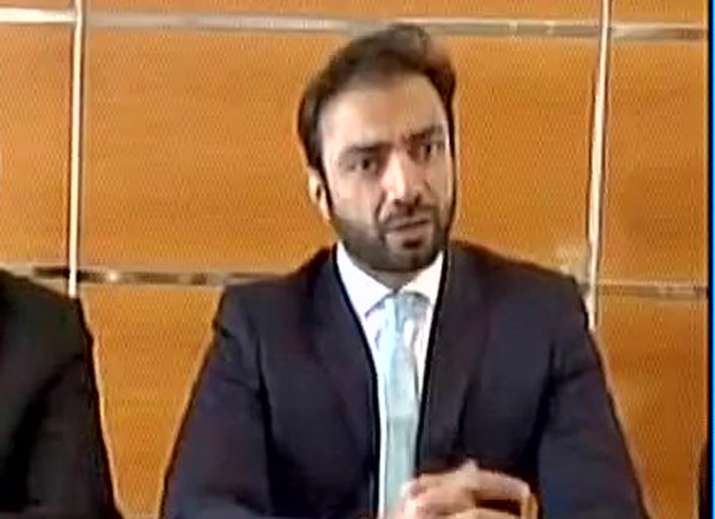 Exiled Baloch nationalist leader and Baloch Republican Party (BRP) founder Brahumdagh Bugti today confirmed that he will apply for official asylum in India. 
Bugti has been unable to move out of Switzerland to campaign for a "free Balochistan".  
Bugti, the grandson of Baloch nationalist leader Nawab Akbar Khan Bugti who was killed by Pakistan forces 10 years ago, said he will file the asylum application to the Indian government through the country's embassy here soon. 
The decision was taken after a two-day meeting of the BRP central committee at Geneva, following which the BRP founder held a press conference expressing his desire to move to India. 
"We have decided to formally file asylum papers to Indian Government soon. We will follow the legal process for the application," he told reporters here.  
Bugti said that his Baloch Republican Party has decided to approach the International Criminal Court against Pakistani army generals.  
He added that the party has also decided to file case against China at the International Court of Justice and to do it, the party will approach India, Afghanistan and Bangladesh for help.  
Last month, Bugti had thanked Prime Minister Narendra Modi for raising the issue of the situation in Balochistan in his Independence Day speech. 
"Asylum will be sought within a week at the Indian embassy in Bern, Switzerland. For now only Mr Bugti would apply," BRP spokesperson Sher Mohammad Bugti told IANS. 
Asked for the reason behind applying for asylum in India, he cited "political restrictions" placed by the Swiss government, especially the restriction to move out of Switzerland.  
"He is not allowed to travel outside Switzerland, the government here is not giving all essential documents for that. With Indian asylum, he can travel throughout the world, meet people and campaign for a free Balochistan," the BRP spokesperson said. 
The BRP also held an anti-Pakistan protest in Geneva.  
Bugti left Balochistan to save his life after Akbar Bugti was killed and was first given asylum in Afghanistan from where he shifted to Switzerland in 2010 following a life threat.  
Pakistan is seeking to put out a red corner Interpol notice against Bugti and other Baloch leaders in exile, mainly in European countries.  
Baloch activists and leaders have continuously maintained that Pakistan is involved in the genocide of the Baloch people and that human rights violations are rampant in the region there.