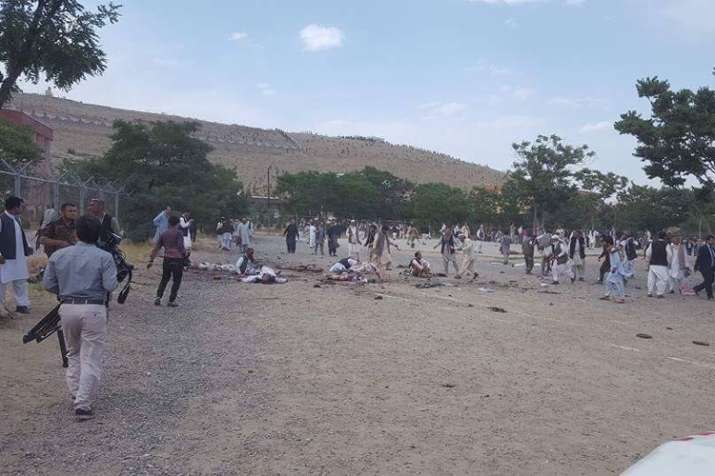 At least seven people were killed after a heavy explosion rocked the Jam-e-Mosque in Herat, Afghanistan, during a funeral ceremony on Tuesday.
Tolo News quoted the Ministry of Interior as saying that at least seven people were killed in the explosion and 16 others were wounded.
Ministry officials said that the explosives were hidden in a motorcycle left in a parking area outside the Jama Masjid, a large mosque dating from the 12th century. 
Further details are awaited. 
The attack came after a spate of violence in Afghanistan's capital, Kabul, where on Wednesday more than 150 people were killed and hundreds wounded in a suicide truck-bomb attack.