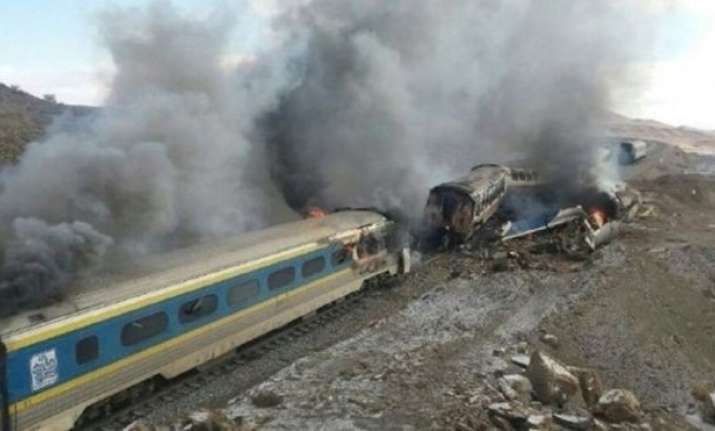 At least 31 persons were killed and around 100 injured in a collision between two passenger trains in Iran's Semnan province today, the local media reported.
According to officials, the trains collided at Haft-Khan station near the city of Shahroud, Press TV reported.
Semnan Governor Mohammad-Reza Khabbaz said the death toll may go up as many of the injured were in critical condition.
Ali Yahyaei, an official with the Iranian Red Crescent Society, placed the number of those injured over 100.
Seven rescue teams were dispatched to the site with helicopters and ambulances.
A huge fire also broke out following the accident, further slowing down relief operations in sub-zero temperature.
According to the official, an investigation is underway to determine the cause of the accident.
(With IANS inputs)