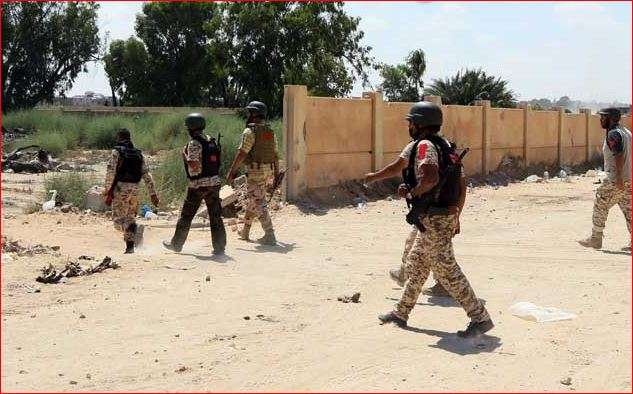 At least 141 people have been reportedly killed in an attack on an airbase in South Libya on Friday.
According to news agency AFP, most of the victims are soldiers loyal to military strongman Khalifa Haftar claimed by his spokesman.
The air base was reportedly being used by Haftar's self-proclaimed Libyan National Army (LNA) and fighters of Third Force militia loyal to the UN-backed Government of National Accord in Tripoli launched a massive attack on it on Friday. 
According to LNA spokesman Ahmad al-Mesmari,  the victims included civilians who worked at the Brak al-Shati airbase or were in the nearby area.
He also claimed that some of them were summarily executed. 
"The soldiers were returning from a military parade. They weren't armed. Most of them were executed," he said.  
The Government of National Accord (GNA), the interim government in Libya,  has constituted  a commission of inquiry to investigate the attack. 
The GNA also added that  it had decided to suspend its defence minister, al-Mahdi al-Barghati, and the head of the Third Force from their duties until those responsible were identified. 
Both the GNA and defence ministry earlier condemned the assault and said they had not ordered any such action.