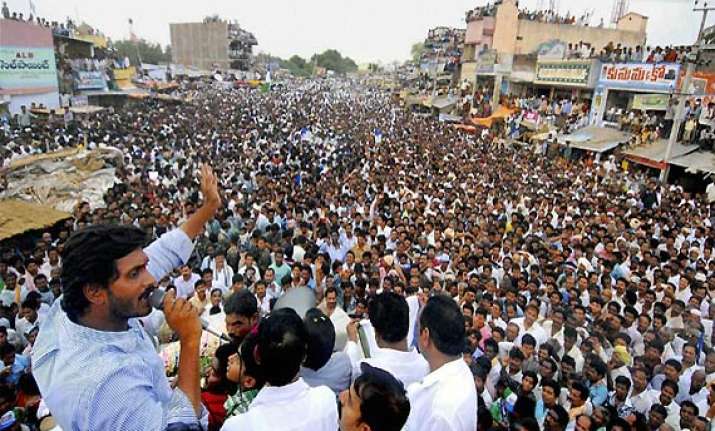 Hyderabad: YSR Congress Party (YSRCP) would organise a public meeting here on October 19 in support of united Andhra Pradesh.
YSRCP President Y S Jaganmohan Reddy, who is out on bail in the corruption case filed against him, had announced yesterday that a meeting would be held on a convenient day between October 15 and 20.
Meanwhile, YSR Congress has chalked out a month-long mass-contact programme beginning on Gandhi Jayanthi (October 2) till the Andhra Pradesh formation day on November 1 in support of its demand of keeping the State united.
"We will begin the programme with a day's fast on October 2 by leaders of our party in 175 Assembly constituencies spread over 13 districts (of Coastal Andhra and Rayalaseema) and will culminate with all panchayats holding a meeting and passing resolution to keep the State united," YSRCP leader Konathala Ramakrishna told reporters here.  
"We also call upon the supporters of united Andhra Pradesh to extend their support to our programme and also to the public meeting which we are going to organise in the city on October 19," he added.