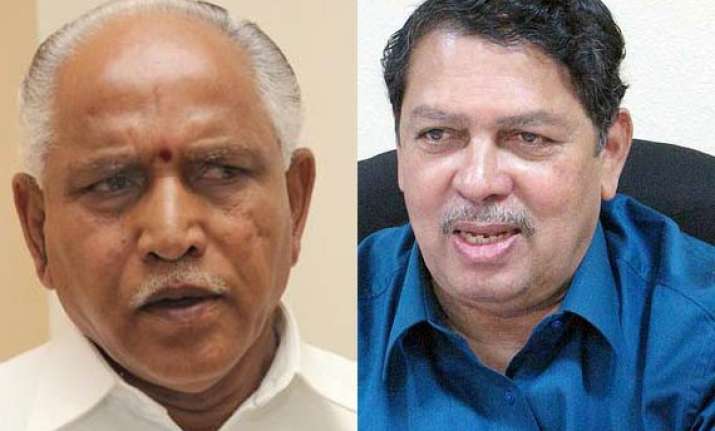 Bangalore, July 24:  Karnataka Chief Minister BS Yeddyurappa today challenged state Lokayukta Santosh Hegde's report by saying there was "not a shred of evidence in charges against me."

Speaking to a news channel,  the Chief Minister said there was no question of him stepping down. "My party is behind me," he said. 

Reacting to the Lokayukta's claims that his report has been leaked after his phones were tapped by people "with vested interests," Yeddyurappa said he was "disappointed" at Hedge's charge.

He added that "Santosh Hegde shouldn't have spoken about his report till it is made public." He also said he wants Prime Minister Manmohan Singh to intervene in the matter.
 
The new report on illegal mining concludes several years of investigation by Justice Santosh Hegde, who is the Lokayukta or ombudsman of Karnataka.
 
Hegde is to present his 5,000-page report in the next few days. However, most of the document's politically explosive contents have been made public. The Lokayukta claims that it has been leaked after his phones were tapped. He said "outside people" are to blame and that he is confident his phones had been tapped by people "with vested interests."

Yeddyurappa is currently holidaying in Mauritius; he is scheduled to return on Monday amid a new round of corruption charges  - new evidence of corruption and nepotism have also emerged from a deal that allegedly saw his family members receiving prime property near Bangalore at inexplicably low prices.