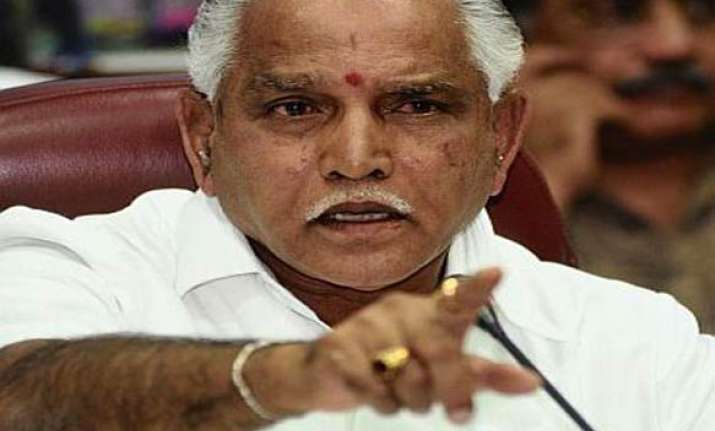 Bangalore, July 25 : Embattled Karnataka Chief Minister B S Yeddyurappa today returned here from his holiday and ruled out his resignation in the wake of the Lokayukta report indicting him on the illegal mining issue. "Opposition parties hoping that I would quit would be disappointed," he said.

"Lokayukta so far officially has not submitted the report to the Government. As soon as I receive the report from Lokayukta, then I will be able to reply to all the queries", he told reporters at the Bangalore Airport, on arrival from Mauritius, where he was on a six-day holiday with his family.

"Till now, I have high respect for Lokayukta Santosh Hegde. All of us are eagerly awaiting his report. The moment we get the report, I will give the reaction of the Government to the six crore people of Karnataka", Yeddyurappa said.
On demands for his resignation by opposition parties, he said former Prime Minister and JDS supremo H D Devegowda had said that if Yeddyurappa government is "allowed to continue", they (JDS) "will be no more". He said the opposition parties "don't want development in Karnataka" and want his government to go at the earliest. Yeddyurappa said Congress and JDS leaders (looking forward for his resignation) would be "disappointed". He said he would go around the State and "speak to the people". The Chief Minister is slated to address a formal press conference at Vidhan Soudha, the State Secretariat, at 4.30 pm, where he said, he would talk about the "future plan".

Ministers V S Acharya, V Somanna, Murugesh Nirani and M P Renukacharya were among those who welcomed him at the airport. PTI