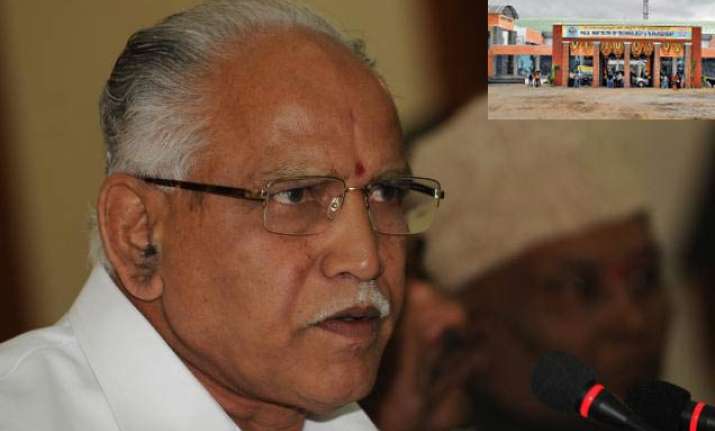 Shimoga, Karnataka, July 31: There's an eerie silence at the Prerana Trust headed by Karnataka chief minister BS  Yeddyurappa, which runs an engineering college at Guddadanellikere on the outskirts of Shimoga, reports Times of India.
 
It has landed in a controversy for receiving donations from a mining company. Teachers and students are upset over the development, says the TOI report.

Yeddyurappa's son BY Raghavendra, the managing trustee and Shimoga MP, usually visits every week to supervise the construction work on the 50-acre premises. This week, he didn't turn up.

Yeddyurappa, too, never missed a single opportunity to participate in special programme in the college. But, on Friday evening everyone felt his absence.
 
The PES Trust, which opened a new polytechnic, was inaugurated by scientist C N R Rao.To the surprise of students and teachers, none of the trustees, including MLC Doreswamy of Bangalore PES institutions, was present on the occasion.

Besides Yeddyurappa, his two sons, daughters and sons-in-law are also trustees of Prerana.In two years, the trust acquired over 50 acres and put up huge buildings to house engineering, MBA,  PU colleges and a public school with more than 1,200 students.