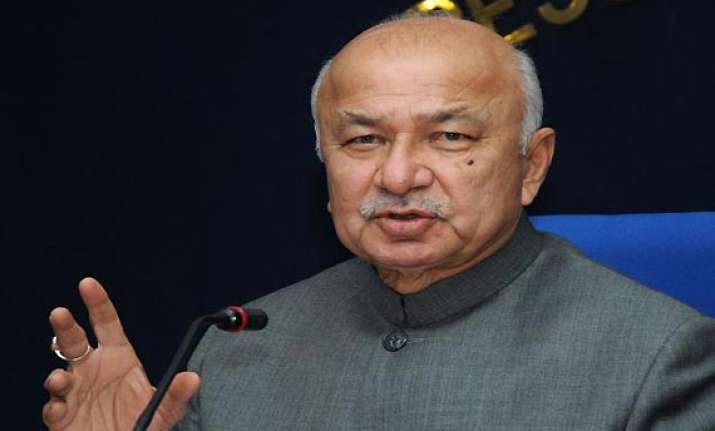 New Delhi: Calling Yasin Bhatkal a "big fish" for security agencies, Home Minister Sushilkumar Shinde today said his arrest will help establish the role played by elements based in Pakistan in fomenting acts of terrorism in India.
Congratulating Intelligence Bureau(IB) for the arrest of Yasin, whose actual name is Syed Mohammed Ahmed Zarar Sidibapa, and Asadullah Akhtar alias 'Haddi', Shinde said the "coordinated effort" of various branches of the intelligence apparatus had successfully led to nabbing such "a big fish."
30-year-old Yasin was arrested along Indo-Nepal border on August 29 along with Akhtar.
The former is alleged to be involved in series of blasts from 2006 onwards while the latter is accused of planting and conspiring the 2008 Delhi blasts. Both have been remanded in 12-day custody of the National Investigation Agency.
Yasin, who is a proclaimed offender and carried a cash reward of Rs 35 lakh on his head, is alleged to be involved in 24 cases related to terrorism, while Akhthar, who carries a cash reward of Rs 10 lakh, is alleged to be involved in at least 10 terror cases.
Terming the arrests as a major breakthrough in the fight against terrorism, Shinde said "I am confident that further investigations and particularly the interrogation of these terrorists will throw valuable light on the role played by elements based in Pakistan in fomenting acts of terrorism in India."
He said Indian Mujahideen(IM) was envisaged by Pakistan's ISI and operated through terror group Lashker-e-Taiba(LeT) to allow Pakistan to counter international pressure that some state actors in that country were supporting terrorism.  
He said the execution of terror acts through Indian Mujahideen enhanced the deniability of direct involvement of Pakistan in terror-related incidents in India.
"With this in view, several modules of banned Indian Mujahideen terror group in places spread across the country such as Azamgarh in UP, Ahmedabad, Pune and Bhatkal in Karnataka were created by motivating selected local youth.
 "A number of them were later sent to Pakistan for training in weapon and explosives. Indian Mujahideen cadres were also trained to make IEDs by using locally available explosives to give the outfit an indigenous character," the Home Minister said.
The Home Minister said the operation to arrest Yasin was a reply to those who thought that the UPA government was not taking the menace of terrorism seriously.  
"The arrests demonstrates resolve of the government to bring to justice all those who have committed crimes against the citizens of our country," he said.