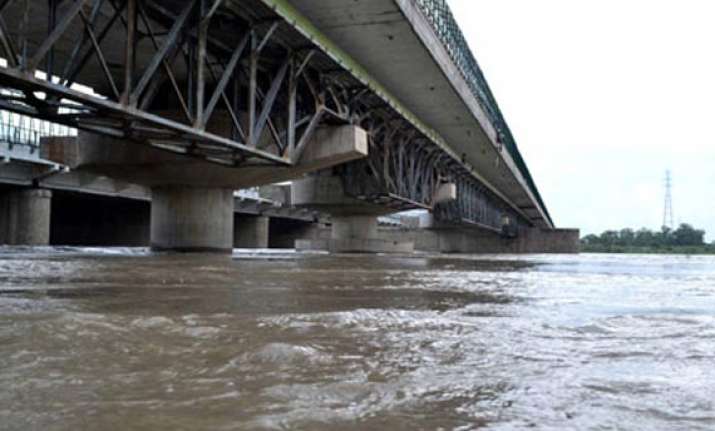 New Delhi, JuUn 18: The Yamuna is overflowing because of  heavy downpour in the hill states of Uttarakhand and Himachal Pradesh.
In the meantime, Haryana has started releasing water from the Hathinikund Barrage.
Nearly  8.06 lakh cusec water was  released Monday morning, the maximum water discharge from Hathinikund barrage in the  last 100 years.  Another 5.5 lakh cusec water  was released last  evening.  The water is likely to  reach Delhi by Wednesday.
People living on the riverbanks of Yamuna have been asked to evacuate. The water level is consistenly rising and has almost touched the  danger level of 208.83 metres 0.03 metre below danger level.
Delhi government has claimed that it has made extensive arrangements to tackle the flood situation.