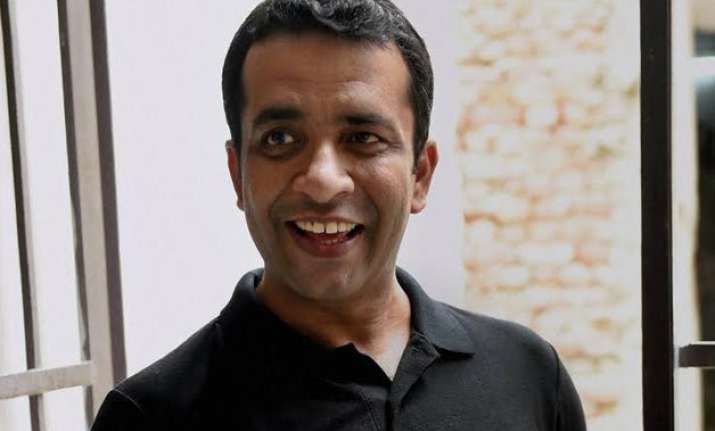 New Delhi:  Goonj-founder Anshu Gupta, chosen for the prestigious Ramon Magsaysay award for 2015, on Wednesday said helping fellow humans is his "true calling".
Gupta, who left his corporate job to take up humanitarian issues and community development 16 years ago, said he does not like to be called a "social worker".
"It feels good to be chosen for such a prestigious award. It is a recognition for the issues I've raised over the years. This award is a recognition for the work I have done," Gupta told IANS.
"I don't want to call it social service. It is something that attracted me the most and is my true calling."
Goonj, a Delhi-based NGO which was established in 1999, works in 21 states across the country in disaster relief, humanitarian aid and community development. It also runs infrastructure and local development projects in villages and slum areas with the help of more than 500 volunteers in different parts of the country.
"I wanted to find solutions to problems which we identified around us. These things bothered me a lot and, therefore, I chose to take up these issues.
"We initially started with 67 personal clothes and now we convert 2,000 tonnes of used clothes, household goods and other discards into usable resources for the poor each year. We also do disaster relief work," he said.
His NGO worked extensively during the Uttarakhand and Kashmir floods.
After doing his post-graduation from the Indian Institute of Mass Communication (IIMC), first in Hindi journalism and later in advertising and public relations, Gupta began his career as a freelance journalist.
He later joined Fortis Escorts as manager of corporate communications.
"It is not that I did not like my job but I always wanted to work on something that bothered me. I want to dedicate this award to my family, my team and the volunteers," Gupta added.
Gupta, who cited two incidents that changed his life, recounted the day when was taken to a government hospital in Dehradun following an accident.
In the first incident, he said the doctor demanded a bribe to treat his fractured leg but his father refused to pay, due to which the doctor deliberately performed a shoddy job. He said he still feels pain in his leg and "it reminds me of my father's honesty".
Another incident was when Gupta came across an unclothed unidentified man in old Delhi, who had succumbed to bitter cold on a December night. It was then that he realised that clothing was a basic human need and he wanted to help people access it.
The Ramon Magsaysay Award Foundation (RMAF) recognised Gupta for "his creative vision in transforming the culture of giving in India, his enterprising leadership in treating cloth as a sustainable development resource for the poor, and in reminding the world that true giving always respects and preserves human dignity."
IANS