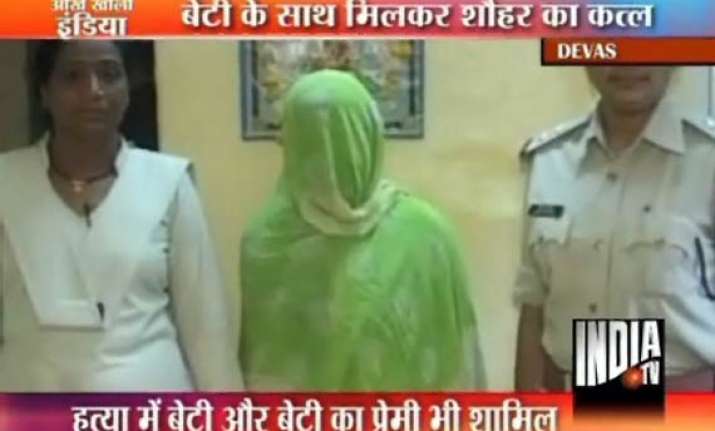 Indore, Jun 29: In a macabre incident, a woman Noorjehan, along with her daughter Arzoo has been arrested in Dewas on charge of killing her husband Imran and then setting the body on fire, police said.
 
Noorjehan is the first wife of Imran, but the latter recently married another woman and was staying in Indore.
 
Meanwhile, says SP Singh, SP Dewas, Noorjehan and her daughter, alongwith their paramours, conspired to kill Imran.  Imran was called home by Noorjehan, where the latter, according to police, gave him sleeping pill, after which both the mother and daughter stabbed him to death with a knife.
 
The two women along with their paramours  threw the body in a bush and set it on fire. The half-burnt body was recovered by police.
In all, five persons including the woman and her daughter have been arrested, police said.