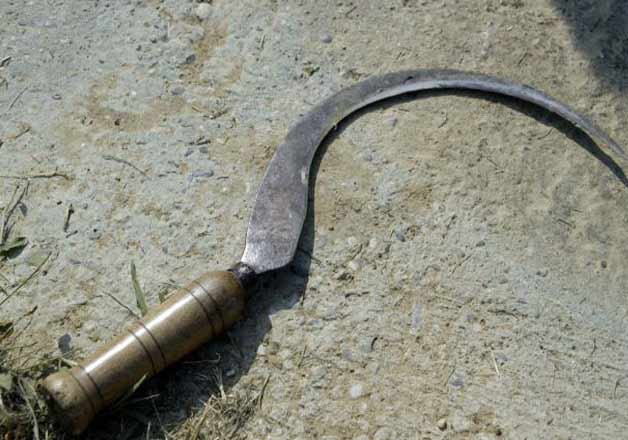 Bhopal: A 32 year old woman from Madhya Pradesh's Sidhi district cut off her brother-in-law's penis while he was attempting to rape her and took it to a police station as evidence.
Accompanied by her three children, the woman went to a police station in the Sidhi district of Madhya Pradesh in central India, claiming it was the only way she could protect herself from rape., the Times of India reported.
By the time Police attempted to send medical support to the man,he had committed suicide.
His body was reportedly found hanging from a mango tree near their house.
"He allegedly committed suicide because of humiliation," town inspector Churhat Arti Chourate told the Hindustan Times.
Now a new twist has emerged in the story, initial probe suggests she had an intimate relationship with her brother-in-law for a couple of months. FSL team also recovered hair from the spot.
"Five months ago, she disappeared from her home and returned only after a missing persons complaint was lodged by her husband. Her brother-in-law too had attempted suicide by consuming poison a couple of days ago. Both cases are on record, said police. 
Police officers are trying to connect the dots to find motive behind this incident.
"There was an iron rod in the room which she could have used to attack the man instead of picking up the sickle. So one thing is clear she had a plot to chop his genitals," Station house officer (SHO) of Churhat police station Aarti Charate told Times of India