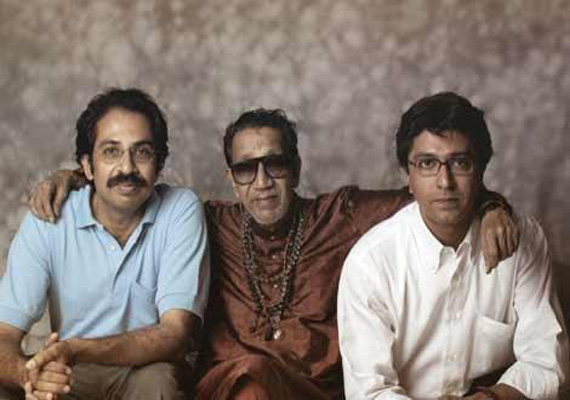 Mumbai, Feb 14 : Maharashtra Navnirman Sena chief Raj Thackeray, who parted ways with the Shiv Sena in January 2006, on Monday said he was willing to "walk a hundred steps" for his uncle Balasaheb Thackeray and added that the doors of his party were always open for the Sena founder.

"It hurt me when I left Shiv Sena. I respect Balasaheb and will continue to respect him. I am ready to walk a hundred steps for him, but for Uddhav and his colleagues I will not walk a single step," he said addressing a public meeting at Worli in central Mumbai.

In an interview to a regional news channels, Bal Thackeray had said that "doors (of the Sena) are open for (Raj)."

The MNS chief posed a volley of questions before the senior Thackeray over the functioning of Uddhav and Sena office bearers.

Recounting his days in the Sena, Raj said his services were utilised only during the elections.

"I was away from politics from 2001 to 2003. I was thinking of exiting from politics. However, in 2004 I was asked by the Sena chief to get ready for electioneering.  Whenever elections were due I was remembered. I was used only for campaigning. There was no responsibility bestowed upon me.  My only work was to campaign," he recalled during his speech.

Raj said he was given the responsibility of Sindhudurg and Ratnagiri only because Narayan Rane had left the party.

"It was due this kind of functioning that I had to quit the party," he added.

Attacking Uddhav, Raj said when a youth was killed in Jaitapur in police firing during a protest, Uddhav flew to Nagpur on the same day but on the next morning he went for wildlife photography at the Kanha national park.

Voicing his support for nuclear plants, he said, "Even in developed countries nuclear plants are being built."

Raj also expressed displeasure at cable network being snapped to disrupt the telecast of his speech allegedly by Shiv Sainiks in adjoining Thane, and said he had never witnessed such type of behaviour by activists of the saffron outfit earlier.