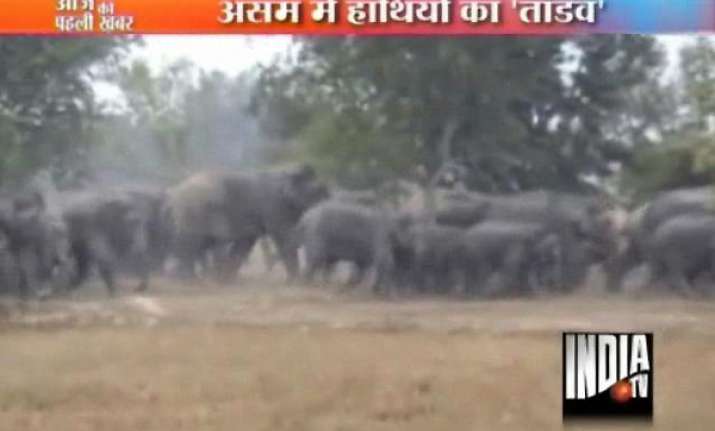 Nagaon, Assam, Dec 8: Herds of wild elephants are on the rampage in human habitats near Naugaon. Wild elephants have killed two persons in the last 15 days, local residents said.

A herd of wild elephants entered  residential areas of Rajnagar and Borphukari  near Nagaon and ransacked 5 houses and damaged crops.

This created panic among the local residents. The elephants later left the place on their own accord.

Straying of wild elephants into human habitats have become quite frequent due to continuous deforestation in the jungles.

People of these areas staged a protest on Wednesday outside the local forest ranger's office demanding security.