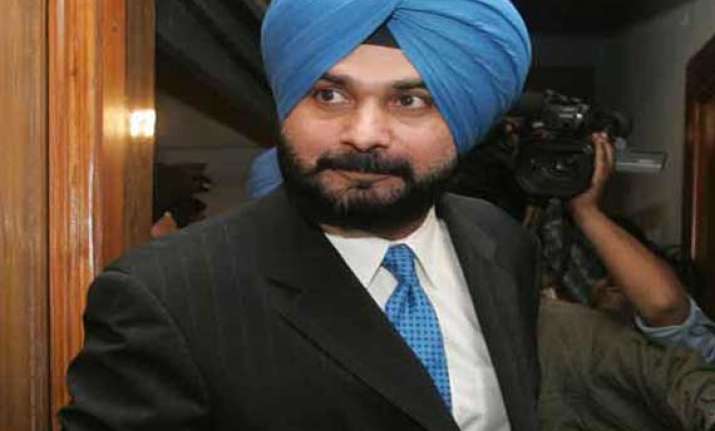 Ludhiana: Cricketer-turned-politician and BJP MP Navjot Singh Sidhu says he did not receive any invite for BJP prime ministerial candidate Narendra Modi's rally in Jagraon on Sunday.
Sidhu's wife Navjot Kaur, who is Chief Parliamentary Secretary (Health) in the SAD-BJP government in Punjab, was also absent at the rally.
Sidhu, an MP from Amritsar, has been at loggerheads with the SAD leadership accusing it of sidelining his projects in the holy city.
The BJP MP  was not present at the rally which was attended among others by Punjab Chief Minister Parkash Singh Badal, his Deputy Sukhbir, BJP chief Rajnath Singh and state BJP head Kamal Sharma.
Sidhu, who has been his party's star campaigner in the past, had told mediapersons he had not received any invite for the rally.
However, Kamal Sharma had told reporters in Ludhiana yesterday that it was a party function and all were invited.
Recently, Sidhu's wife, an MLA from Amritsar (East), had kicked up a row by commenting on a social networking site that her husband felt "sidelined and ignored" in his own party.