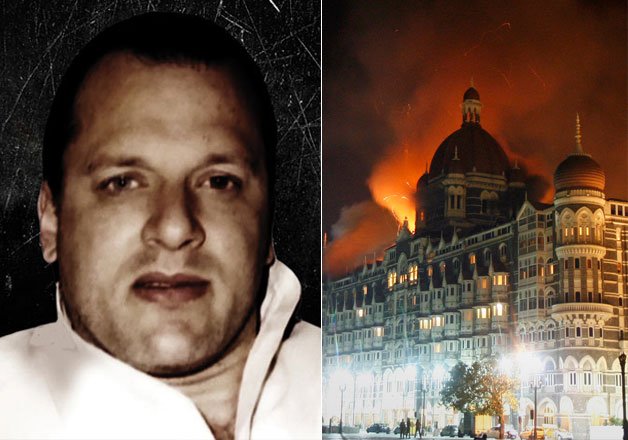 New Delhi: Lashkar-e-Taiba terrorist David Coleman Headley, who is now an approver in the 26/11 Mumbai terror attacks case, started his deposition before a Special TADA Court via videoconferencing from a US jail.
Special Public Prosecutor Ujjwal Nikam is leading the prosecution case while well-known criminal lawyer Mahesh Jethmalani is representing Headley before Special TADA Court Judge GA Sanap at the five-hour proceedings.
Flanked by three persons -- his attorney John, a US attorney Sarah and an unidentified person Bob -- Headley was administered the oath at 7.30 a.m. and Nikam started firing the questions at him.
India TV brings to you 10 facts about this LeT operative:
1. David Headley was born Daood Gilani in Washington, D.C., in 1960 to a Pakistani father, Sayed Salim Gilani, a diplomat, and an American mother, Alice Serrill Headley, a socialite.
2. The small family moved to Pakistan and lived there for about five years, before Alice retired to the States. In 1977, when Daood was attending a military high school in Pakistan, Alice took her son back to the U.S. to live in Philadelphia. By then however, the teenaged Daood was deeply immersed in Pakistani politics and especially in Islam.
3. By the 1980s, after a divorce, Daood ran into trouble with the DEA for minor drug charges.
4. In 1997, he was then arrested for trying to smuggle heroin into the U.S. from Pakistan. In exchange for providing information about Pakistani drug dealers, Daood got a light sentence of only 15 months in prison.
5. After his release, Daood was given permission to travel to Pakistan, apparently to work on an undercover mission for the DEA. But he apparently came under the influence of LeT founder and spiritual leader Hafiz Muhammad Saeed, becoming his devoted disciple.
6. Daood reportedly attended LeT training camps in Pakistan in 2002 and 2003.
7. By 2005, after he had remarried and had four children in the U.S., he was again arrested – this time on a domestic violence charge.  
8. His wife told police her husband was an active member of LeT -- although U.S. authorities inexplicably took no action at the time.
9. In 2006, Daood changed his name to David Headley and moved to Chicago, ostensibly to work for Rana's immigration agency.
10. The following year, the Mumbai attack occurred. He is also suspected of having travelled to Denmark in order to bomb the offices of the Jyllands-Posten newspaper, which published insulting cartoons of the Prophet Muhammad.
Headley is currently serving 35 years prison sentence in the US for his role in terror attacks.