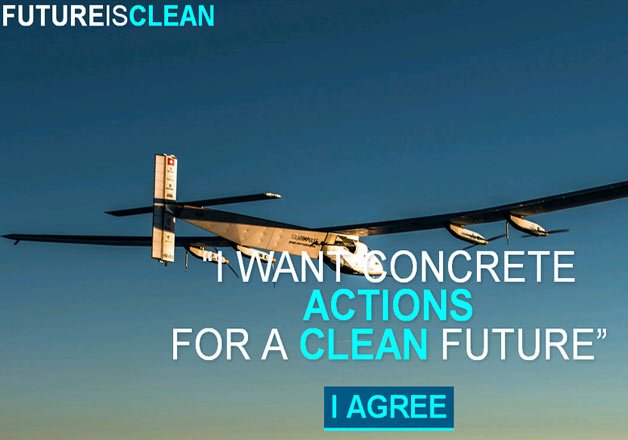 The Solar Impulse 2 (Si2) circumnavigating the world isn't doing it without a purpose. The aircraft powered with sun's energy and without a single drop of fuel is an utter hard slog of 12 long years of hope, excitement and pain of its makers. They were clear with what they wanted to gift to future.
Andre' Borschberg, one of the two pilots of the solar-plane and the CEO and co-founder of Solar Impulse said in an interview when he started his round-the-world trip that it was extraordinary. "12 long years of work, 12 years of hope, excitement and pain. The possibility of challenging the existing ideas and notions."
62-year-old Borschberg started Solar Impulse in 2003 with (now) 57-year-old psychiatrist Bertrand Piccard who was the first person to circumnavigate the globe non-stop in a hot air balloon.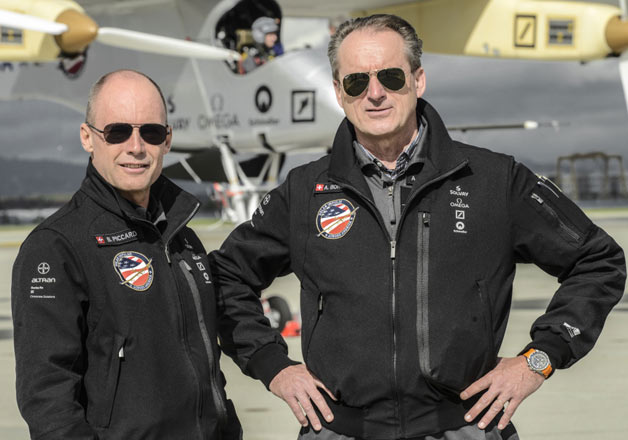 The two visionaries wanted to drive a point in people's mind yet in a way that they can understand and remember for long.
They wanted to tell the world "SOLAR ENERGY MAKES SENSE".
For this, they chose this extraordinary and creative idea of making something as large as an aircraft which can survive for days on a natural source of energy i.e. the sun.
ALSO READ: Know everything about the solar plane whirling across the globe
This is what they want us to learn and start acting upon immediately that when a giant-size aircraft can survive day and night on a renewable source of energy then why we can't. Why can't we think of using solar energy in doing our day-to-day chores?
The energy coming from sun is ultra clean, natural and a sustainable source of energy that can be used to make electricity, lighting appliances, heating and cooling appliances etc. The only negative factor of it being its high cost of installation otherwise, it is easily accessible and does not charge anything in turn. It will remain available throughout our life and will not deplete like the fossil fuels which are constantly harming our world. It will reduce the global warming effect also which has the power to gobble the globe in future thorugh its harmful effects.     
The "air-borne laboratory", as the amazing creation is known as, came to India also as one of its sojourn amongst the 12 distinct cities throughout the world. Ahead of its scheduled landing in Ahmedabad, Borschberg told a news agency, "The message we want to convey is that if we can do this (Si2), similar technologies can be used in making homes and cars, etc."
The duo have also started a website 'Future is clean' to send a message to the world leaders that it is time to act to save the environment.
ALSO READ: Solar Impulse founder confident of developing a drone that can fly non-stop for 6 months
"We want to send the message to the Group of 21 which is meeting in Paris in November that we should stop discussing, and start acting," he said.
The duo also aims to demonstrate the effectiveness of clean technologies and importance of sustainability. They want to raise a flag for clean energy to save the global environment.
 They want to urge the governments of all the countries to replace old polluting technologies with clean and efficient ones so that it may reduce the CO2 emissions.
This, they believe, would also create jobs; develop new industrial markets while also protecting the environment.
Adventurer, philanthropist and Virgin Founder Richard Branson, in support of the #Futureisclean drive say, "We need to encourage those negotiating on our behalf to be bold and make 2015 the year where we stop damaging our planet. The future is now and the future is you. Tackling climate change is the biggest adventure of the 21st century. Be part of the #FutureIsClean generation."
The platform FutureIsClean.org, designed with the support of Solar Impulse's Official Internet and Technology partner, Google, aims to mobilize individuals, organizations, celebrities, and politicians to confront climate change at the upcoming Conference of the Parties in Paris (COP21). Its goal is to establish the largest petition ever created to convince governments to implement technological solutions that are necessary for a better future.