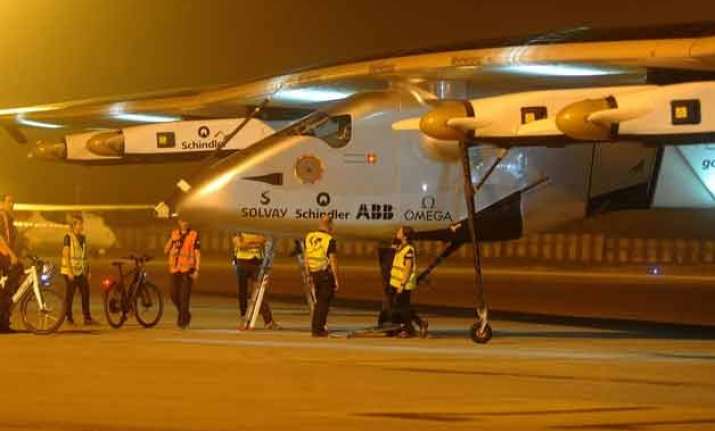 Ahmedabad: André Borschberg, the co-founder of the Solar Impulse project, said that his team will work on building an unmanned version of the vehicle that can fly non-stop for six months.
"In the next five years, we see a potential for an unmanned vehicle which can go very high and communicate with ground stations for six months continuously," Borschberg was quoted as saying in a Times of India report.
He claimed that the craft can do what satellites do now.
ALSO READ: Know everything about the solar plane whirling across the globe
The aircraft will be cheaper than a satellite, Borschberg claimed.
The pilots of a solar-powered airplane are on a historic round-the-world journey.
Borschberg said that after completing the round-the-world tour, the team will surely start work on this.
The fuel-free aircraft, called the Solar Impulse 2, which landed here on Tuesday night, is powered by more than 17,000 solar cells on its wings that recharge the plane's batteries, enabling it to fly.