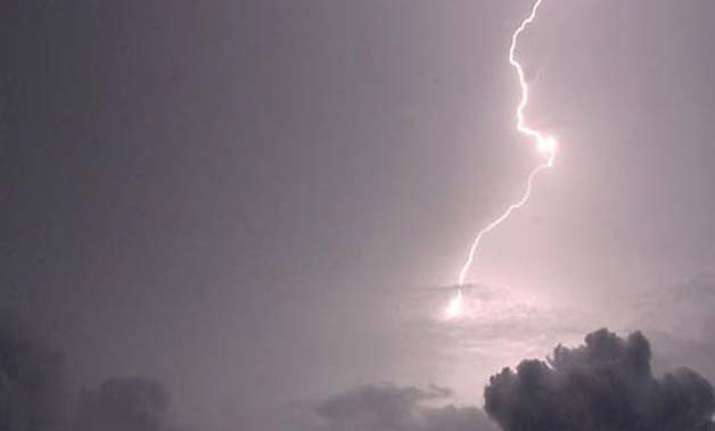 Agra/Mathura: The weather changed abruptly in Uttar Pradesh on Sunday evening with rain, accompanied by lightning and thunder, destroying crops.
In Firozabad, a farmer reportedly died of shock after the crop damage, but police said he died because of tension prevailing at home.
A Bajna village resident, Raghuvir (63), also collapsed on Sunday morning, not able to bear the loss to his standing crops.
Two people also died, struck by lightning, in Serab village of Pinahat town late Sunday evening. The dead were identified as Dharmendra and Sri Kishan, while three others sustained burns. The injured were admitted to a hospital.
Temperatures fell sharply as gusty winds with showers hit Braj region. In Mathura district, wheat, potato and mustard crops were destroyed, ruining hundreds of farmers.
In March, the area had received more than 80 mm of rainfall, which had caused considerable damage to crops.
The state government has not been able to compensate the farmers for the damage owing to untimely rain in mid-March.
Farmers in Etah, Mainpuri, Firozabad are still waiting for the survey, which would take stock of the damage, to be conducted. In Agra, so far, Rs.1.75 crores has been disbursed as compensation against the demand for Rs.12 crore.