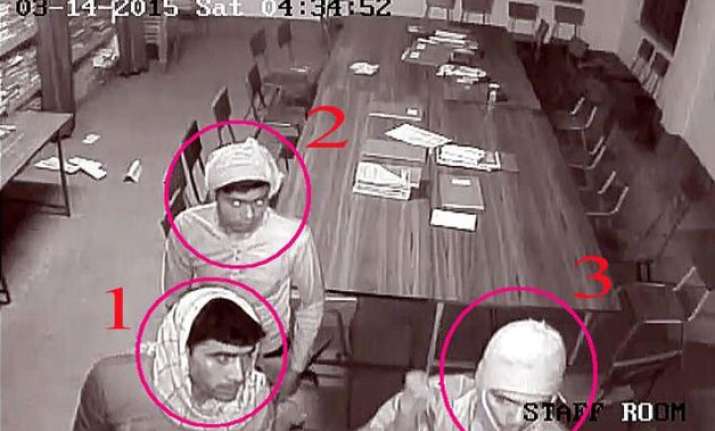 Ranaghat: The gang-rape of an elderly nun in a convent of Nadia, West Bengal, whiffs strongly of a revenge motive as the rapists apparently asked for the "senior-most" among the nuns before picking the elderly sister superior for the heinous crime.
According to the report of the officers of the state's criminal investigation department, nuns were recently threatened by unidentified people.
As published in a report by Hindustan Times, an officer said, "We have come to know that the sisters were threatened some days ago and they had informed about it to police. At the same time, we were yet to understand why the culprits vandalized the institution apart from looting cash and raping an elderly nun."
While stating the background of the incident, the officer told that after looting the money, the miscreants forced a guard to call the sisters and as soon as a nun opened the door, they stormed in and demanded for the senior-most sister. As the principal and other sisters pointed to the oldest nun, the culprits took her to another room and raped her.
Police were looking for the school guard who was recently sacked while they have already detained eight men and have started questioning them.
The suspected robbers barged in early on Saturday and raped the 71-year-old nun, took away Rs 12 lakh kept in the convent's coffer and desecrated the chapel.
No arrests were made so far, though still images of the suspects from CCTV footage have been circulated to the media and police stations across the state and Rs 1 lakh reward has also been announced for information on them.
Keshari Nath Tripathi, governor of the state has also said that the administration would punish the culprits but felt citizens needed to step forward to help police nab them.
Sunita Kumar, spokesperson of The Missionaries of Charity, expressed shock and wondered that why someone would attack nuns while State women's commission chief Sunanda Mukhopadhyay blamed police for the incident. She said that Police should have taken action when the school told them about receiving threats.
The Roman Catholic Archdiocese of Calcutta has decided to take out a rally on Saturday.