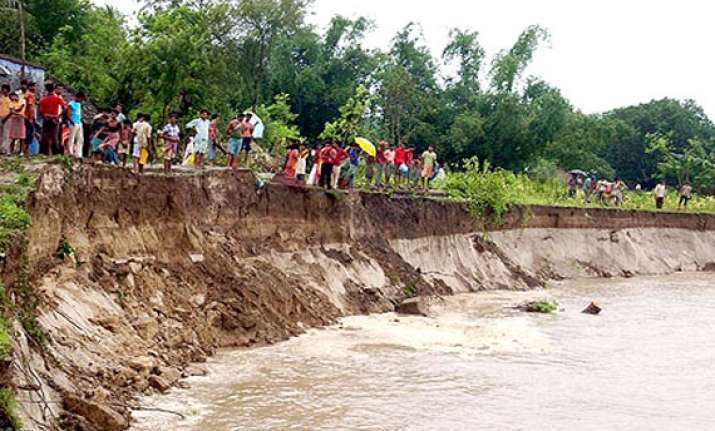 Kolkata: The West Bengal Government yesterday urged the Centre to provide financial assistance on urgent basis to fight the erosion of Ganga-Padma embankment. 
Expressing concern over the situation arising out of erosions at different places in Murshidabad district, state's Irrigation Minister Rajib Banerjee said he had already written a letter to the Union Water Resources Minister Harish Rawat drawing his attention.
"The matter has also been discussed with Chief Minister Mamata Banerjee, who has assured me to take up the matter with Prime Minister Manmohan Singh," the minister said.
Banerjee said that the Centre was supposed to fund about Rs 48 crore to prevent Ganga-Padma erosion, but not a single penny had been received by the state government since 2010.
The state government has so far spent Rs 15 crore, he said.
Banerjee also regretted that nothing had been done by the Farakka Barrage Authority despite requests by the state government.
"Breaches or erosion of Ganga-Padma embankments along Indo-Bangla bordering areas are also posing threat to the country's internal security," Banerjee said during his meeting with the CM.