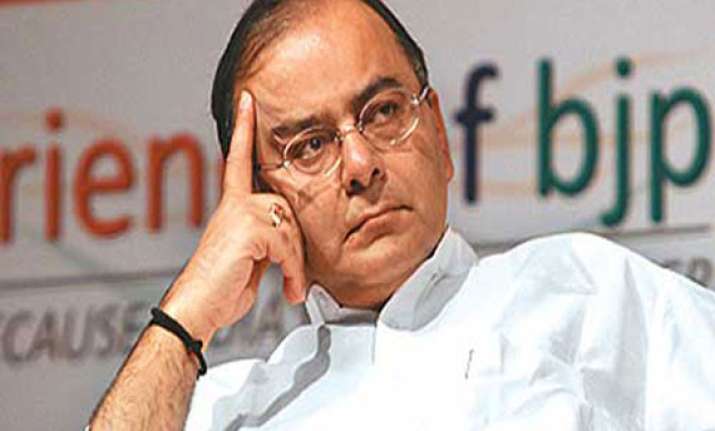 New Delhi: Voicing confidence that BJP will get a clear majority in Lok Sabha polls, party leader Arun Jaitley  on Tuesday said a "wave of anger" was brewing across the country against Congress due to which several party heavy- weights, including Finance Minister P Chidambaram, have shied away from facing the electorate.
"This is no ordinary election. Congress leaders aren't willing to contest because they know that they will be thrown out of power. Several leaders, including Finance Minister Chidambaram, have given excuses for not contesting the polls," he said while addressing a public meeting in Chirag Delhi area here.
Apparently referring to Union Information and Braodcasting Minister Manish Tewari, he said another Congress leader "returned" the ticket citing health reasons.
Tewari was expected to be Congress' candidate from Ludhiana Lok Sabha constituency, from where he had won the election in 2009, but has not been fielded by his party this time. Tewari has been ailing for some time and underwent a surgery at AIIMS three days back.