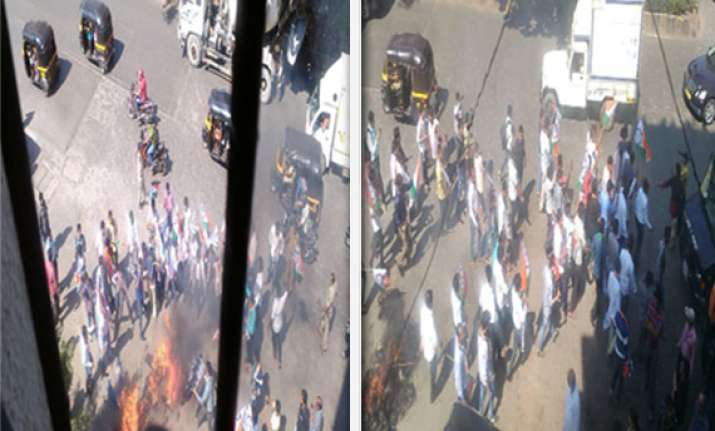 Mumbai: Nationalist Congress Party activists on Saturday vandalized the local Aam Aadmi Party office in Chakala near Andheri.
The activists set fire to posters of Aam Aadmi Party and Arvind Kejriwal.
Aam Aadmi Party had recently levelled several allegations against NCP leader and senior minister Ajit Pawar, nephew of party supremo Sharad Pawar.
The NCP activists were incensed over the allegations which they said were unfounded.