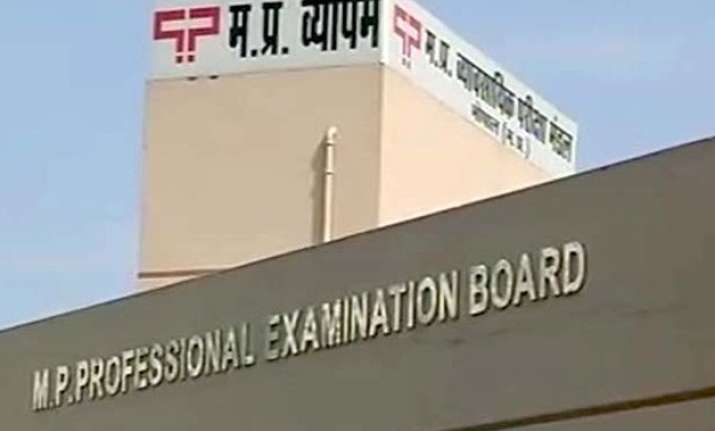 Bhopal: The Madhya Pradesh Professional Examination Board (MPPEB) or Vyapam scam dates back to 2007. It was a massive admission and recruitment scam involving politicians, senior officials and businessmen in the state.
The MPPEB has been responsible for conducting entry into professional courses like the Pre-Medical examinations for the state since 1982.
Complaints of irregularities while conducting the examinations first surfaced in 2009, and the scam blew over in 2013.
A report by the Madhya Pradesh Local Fund Audit office for 2007-08 found alleged financial and administrative irregularities, including unauthorized disposal of application forms, worth crores of rupees by the MPPEB.
In July 2013, the crime branch at Indore arrested 20 people, 17 from Uttar Pradesh for impersonating MPPMT candidates. These arrests blew the entire rigged system.
A list containing names of 317 candidates was confiscated from Dr Jagdish Sagar, considered to be the mastermind of the scam.
All the detail is in the admit card of an aspirant, including name, date of birth and roll numbers, remain same except the photograph. The impersonator, one who writes an exam on behalf of someone else, in many cases, they are brilliant who can score very high marks. The concerned officers on the examination board change the photograph back to that of the original candidate after the exam.
In December 2013, the Special Task Force (SIT), formed by the Madhya Pradesh High Court, investigating the scam produced a supplementary charge-sheet against the 34 accused in the Indore district court. The charge-sheet ran into 23,000 pages and 30 out of the accused were the parents of children.
There are almost 2,000 accused in the scam, which includes scores of high ranking officials and also politicians in the state.
So far, 46 people related the scam have lost their lives. Recently, three persons were found dead in mysterious circumstance. The first person was a TV journalist Akshay Singh, who was covering the scam. The second person was the dean of Jabalpur Medical College. He was found dead in mysterious circumstances at a hotel room in Delhi.