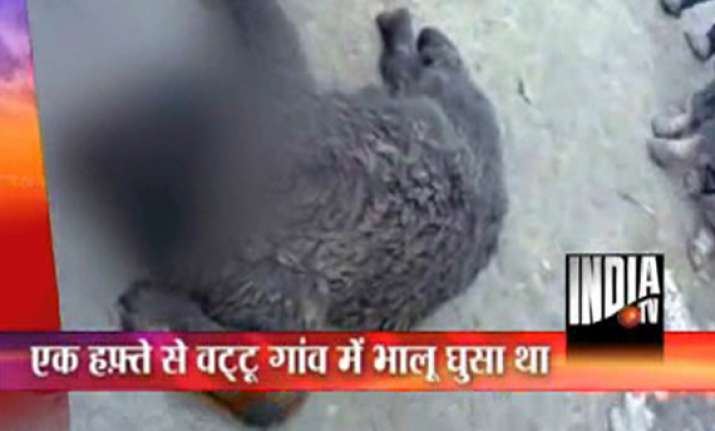 Srinagar, Oct 27: Villagers in Wattoo village near Kulgam in the Kashmir valley on  Wednesday stoned a stray bear to death and then dragged its carcass around the village.
 
The bear has strayed into the village from a nearby forest a week ago.

Villagers alleged that the bear attacked some of them, after which they informed the Wildlife officials, who did nothing to take custody of the bear.
 
It was then that the villagers decided to take the law into their own hands. They stoned the cornered animal to death, and then dragged it across the village.

No case has been registered under the Wildlife Protection Act so far.