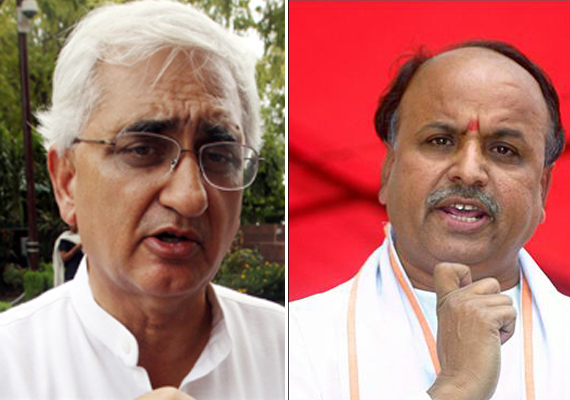 Gwalior, Feb 11: Vishwa Hindu Parishad leader Praveen Togadia on Friday demanded here that Prime Minister Manmohan Singh should sack the Union Law Minister, Salman Khurshid, for his statement on the Batla House encounter.

Referring to Khurshid's statement at an election rally in Azhamgarh in Uttar Pradesh, Togadia said that Union Home Minister, P Chidambaram, had already said that the encounter was genuine."In my view, Khurshid deserves to be sacked from the union cabinet," he added.

The Union Law Minister has found himself at the centre of controversy after he said at a rally in UP yesterday that "I... took the issue of the Batla encounter to Sonia Gandhi and she had tears in her eyes."

The encounter on September 19, 2008, at Batla House led to the killing of Delhi Police Inspector Mohan Chandra Sharma and two Indian Mujahideen terrorists. There were allegations of it being a fake encounter.