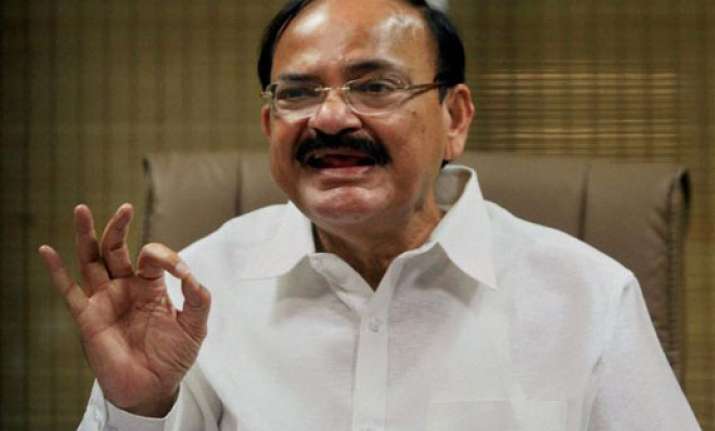 Hyderabad: Cautioning the TRS government, which would take reins of Telangana on June 2, against adopting a confrontationist attitude towards the Centre, Union Minister for Urban Development, M Venkaiah Naidu today said both governments should work hand-in-hand for the development of the new state.
"The time for politics is over (with the elections).  We should now join hands for the development of the new state," Venkaiah Naidu said addressing workers of the BJP here.
He also said co-operation between the two states (Andhra Pradesh and Telangana) was as much essential as the co-operation with the Centre.
"Chief Ministers of the two states should sit and discuss all (contentious) issues. The Centre is ready to extend all support for the development of the states without discrimination," Venkaiah asserted, even as he indirectly asked Telangana Chief Minister-designate K Chandrasekhar Rao not to foment regional animosity.
"Some people are trying to create apprehensions among people by provoking regional feelings, particularly in Hyderabad. The city has people from all parts of the country living in harmony. We are one nation and one people. Nobody should provoke regional feelings," the senior BJP leader said, referring to some recent utterances by TRS leaders in particular reference to government employees.