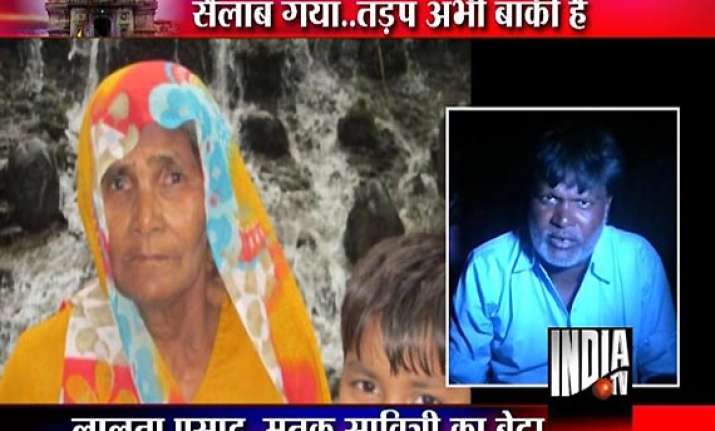 New Delhi, Jun 27: What will you do, when you have your dear one's body lying with you for 5 days, a chopper arrives for YOUR rescue, and refuses to take the body? Throw it down the hill.
That's what happened to Lalta Prasad, a resident of Delhi's Ganesh Nagar, who had gone with his mother and 10 others on a trip to the holy Char Dham.
On July 16 night, the waves came, and the group members ran for their lives in Kedarnath. Lalta's old mother Savitri Devi died on the way. Lalta Prasad kept his mother's body with him for five days waiting for rescuers to come.
On June 22, the army jawans came in a chopper. Lalta Prasad and other group members were taken in the chopper, but the armymen refused to take the body in the chopper.
Ultimately, Lalta Prasad pushed off his mother's body down a 150-feet deep hilly precipice, and boarded the chopper to a new life.
But another Delhi man, Vijay Bahadur was not that lucky. He ran for his life in Kedarnath. For four days, he wandered up the hilly slopes, but ultimately thirst and hunger got him. Vijay Bahadur fell down on the way, dead. His son, who was with him, was rescued in an army chopper, and he had to leave back his father's body.