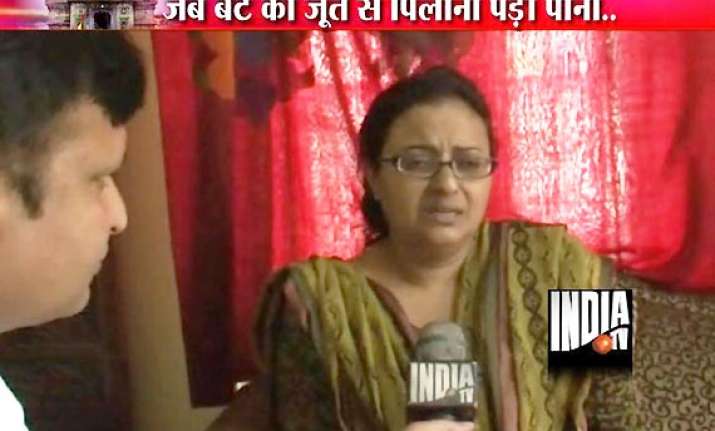 Dehradun, Jun 27: Forget reality shows, forget Khatron Ke Khiladi.
And, listen to Anuradha Raizada, the wife of a Lucknow doctor, who had gone to Kedarnath during summer with her two sons  Anjaur, 18, and Atharva, 11.  
She lost all three of them, in a battle against death, that can rival the fake TV reality shows.
Till June 16, the Raizada family was enjoying their outing to Kedarnath, pilgrimage and tourism combined, but then death came in the form of flash flood, throwing up boulders.
The Raizada family, like others, ran up the hill. "Suddenly, a boulder fell, and in the stampede, I lost my husband Dr Anupam Raizada and 18-year-old son Anjaur.  
"A big stone fell, and I slithered down the hilly slope and was unconscious. When I opened my eyes, I found my 11-year-old son Atharva lying with me. He was hungry and thirsty. Nobody helped. I gathered rainwater in a shoe and gave him to drink. I gave him grass to beat hunger.
"As I waited for help, my foot slipped on the hilly slope. I was seen by Army jawans and rescued. But by then, Atharva was nowhere. I am still waiting here (in Dehradun) for my husband and two sons", said a weeping Anuradha Raizada.