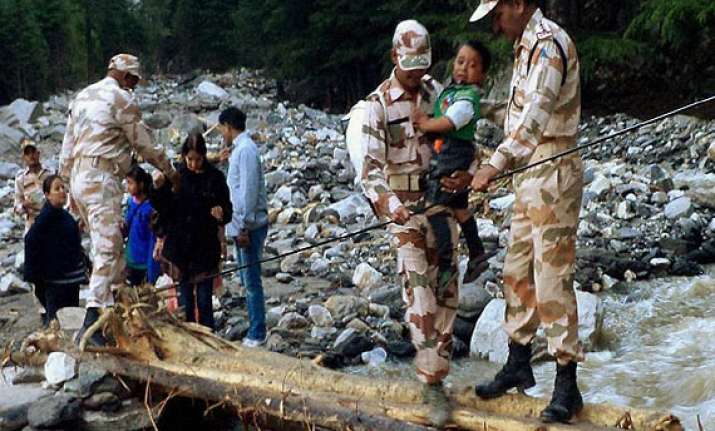 Guptkashi, Jun 29: Commandos of MARCOS (marine comandos) failed to find a single human being inside the Triyuginarayan forest in course of search operation conducted yesterday and today.
The commandos found dead bodies of horses and mules inside the jungle.
Earlier there were reports of torchlight being thrown by somebody from inside the forest, after which the commandos were called in.
The commandos will return to Guptkashi after weather clears up.