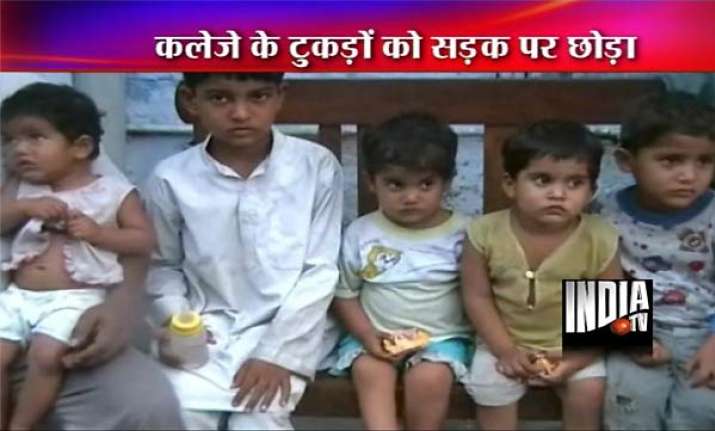 Kanpur, May 19 : In a heart-rending incident, a Muslim mother vanished after abandoning her five kids on a busy thoroughfare here on Wednesday. All the five kids were later admitted by police to a local Muslim orphanage.

The lady's husband Kallu is a resident of Dhoomanganj, Allahabad and is unemployed, revealed her eldest seven-year-old son Ghulab Nabi.

She took all the five kids - Ghulam Nabi, 7 years, Raquib 5 years, Shifah 3 yrs, Chutki , 2 yrs and an eight-month-old baby girl and came to Kanpur.

At the busy thoroughfare in Beaconganj, Kanpur, she asked her eldest son to take care of the kids and vanished.

The kids at first waited for their mother, but when she didn't appear, all of them started weeping. This caught the attention of passers-by who called in the local police from Colonelganj.

The police took all the kids and admitted them to the local Muslim orphanage. Based on the details given by Ghulam Nabi, Kanpur Police is in touch with Allahabad police to trace their parents.