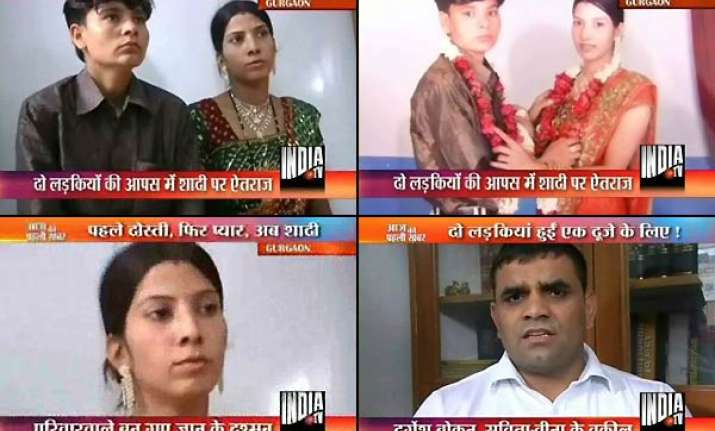 Gurgaon, July 24 : Savita and Veena, two lesbians married to each other, hail from western UP's Baghpat area and have filed a prayer before the Gurgaon district court seeking security, as they fear threat to their lives from one of the girl's family.

Both girls hail  from Khekhra. Savita and Veena were childhood friends and later had a lesbian relationship.  Savita was married to a boy by her family last year, but the marriage broke down after five months. After Savita revealed her lesbian relationship with Veena, the family opposed her move.

Savita and Veena fled to Gurgaon, where they married each other on July 22.

The Gurgaon district court will listen to their prayer for security on Monday.