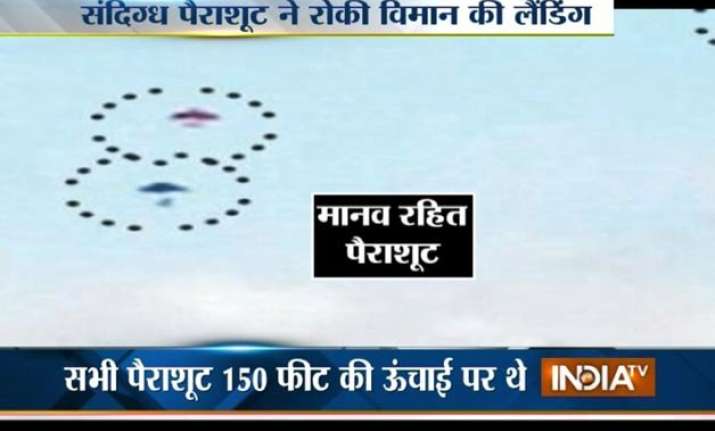 Mumbai: The sight of  five unmanned 'parachutes' on Saturday evening near Mumbai international airport sent alarm bells to security and intelligence agencies.
On Saturday evening, around 5:55 pm when a Jet Airways flight was about to take off, its pilot spotted the unidentified objects and informed the Air Traffic Controller (ATC).
ATC monitored the object but was unable to identify them. Meanwhile, an Indigo flight which was about to land was asked to abort the landing.
The movement sent the security agencies in a tizzy and a high level meeting of all major agencies were called to assess the nature of the object.
The objects were seen for around six minutes and then disappeared.  
Prime Minister Office (PMO) has sought reports from Air Force, Navy, Intelligence Bureau (IB), Central Industrial Security Force (CISF) and Mumbai Police.
Security agencies believe that the parachutes were being controlled by remotes as they were in a proper formation and were flying opposite wind's direction.
Aviation expert Praful Bakshi said, "As they were in formation, they were being remotely controlled from some nearby location. Army monitoring unit can establish the frequency and find out who was using that particular frequency."