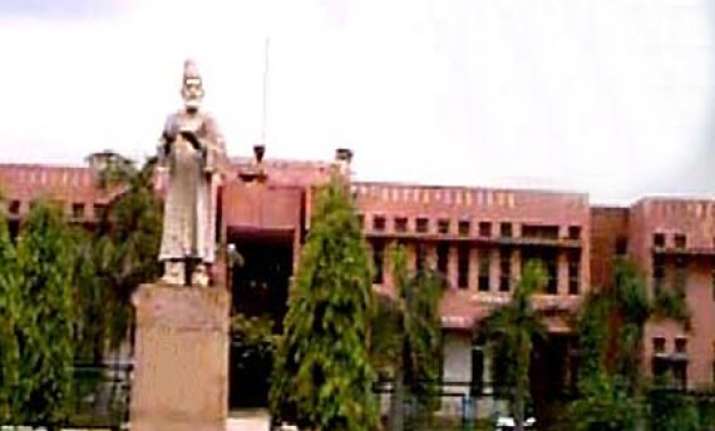 New Delhi: Admission to a course cannot be denied only on account of a candidate's age if it is not barred under an institution's rules, the Delhi High Court has said and directed Jamia Milia Islamia to admit a 46-year-old woman for B.Ed course within a week.
Allowing one Sunita Rani's plea against Jamia's denial for admission in the current academic session, Justice V K Jain said, "I find no logic behind denying admission to the B Ed course only on account of age of a candidate, when the university statute does not bar such admissions."
"The endeavour of a university, in my view, should be to impart higher education to as many as persons as is possible, instead of insisting upon a particular age limit for the purpose of admission to a course of study with the university."
In her plea, Rani said her candidature was rejected by the university on the ground that there was a long gap of more than 3 years between her passing out Master degree in English (1992) from Delhi University and seeking admission in B Ed.
The court rejected Jamia counsel's argument that since there was a gap of more than 21 years between the last education of the petitioner (Rani) which she completed in the year 1992 and her seeking admission to the B Ed course, the university did not allow the admission to her.
Further the court rejected the argument that the petitioner was not eligible for being employed as a teacher, in any government school/college, no useful purpose would have been served by granting admission to her in the course.
The court observed saying "The importance of education in the life of a person hardly needs any emphasis. The education comes next only to freedom and justice, and in fact is a pre-requisite to maintain both, freedom as well as justice in its true sense. It is also said to be a great equalizer, which enables the lowly and downtrodden to come up in life and complete with those who are already well placed in life.
"In a course such as B Ed, apart from benefiting a person seeking admission to the course, it is also likely to benefit others to whom education is imparted by him/her. The attempt of the university, therefore, should be to encourage and not discourage admissions to such a course."
After perusing the minutes of the Admission Review Committee (ARC) of the university, the court said, "The admission was granted to other candidates who had a gap of three or more than three years between their passing out the last examination and their seeking admission to other courses in the university, merely because their age was not more than 40 years in the case of PGT and 30 years in the case of TGT (Vocational Teachers and Primary Teachers)."
"In my view, the decision of the ARC to deny admission to the petitioner only on account of her being more than 40 years of age is irrational, illegal, arbitrary and unjustified. Even if the petitioner cannot get employment with a government college/ school, she may get employment in a private school/ college which employs even those who are aged more than 40 years..."