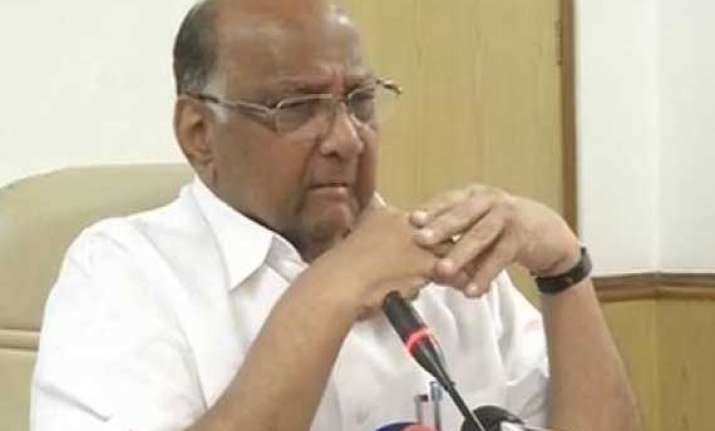 Mumbai: Shiv Sena chief Uddhav Thackeray's claim that he stalled the NCP's entry into the BJP-led NDA was Tuesday termed the "joke of the year" by NCP chief and Agriculture Minister Sharad Pawar.
"I feel this is the joke of the year. It is made out of frustration," the Nationalist Congress Party chief told media persons here, dismissing Thackeray's statement in the Shiv Sena mouthpiece Saamana.
Pawar said he knew Shiv Sena founder, late Bal Thackeray, intimately.
"He was a mature person. I feel sorry that the person who has taken responsibility of the party is making irresponsible statements. This is his level of thinking. That's why the party is going down, day by day," Pawar said in his sharp reaction.
He said that nobody takes Uddhav Thackeray seriously, and hence there was no question of him (Pawar) taking him seriously either.
Pawar said the NCP and Congress have been working together for years and defeating the Shiv Sena in Maharashtra.
"We are running a government here in Maharashtra and that's why they are getting frustrated and making such statements. They are attempting to achieve something which they can never achieve," the union minister said.
Uddhav Thackeray had said that he, along with other leaders of the six-party Grand Alliance in Maharashtra, had kept out the NCP from the Bharatiya Janata Party-led National Democratic Alliance.