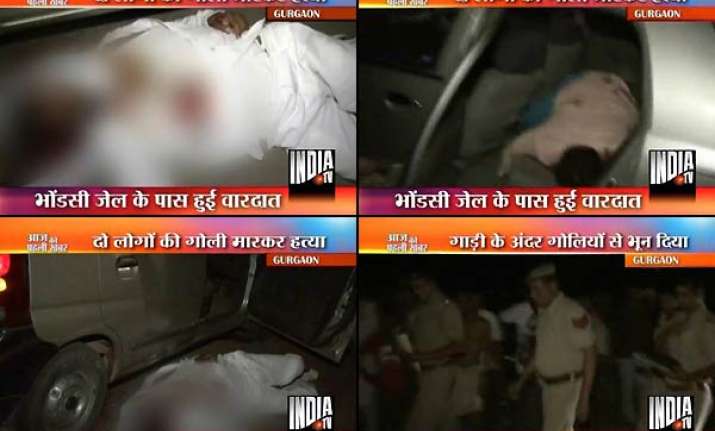 Gurgaon, Jun 27: Unidentified assailant in a white coloured Scorpio vehicle on Sunday gunned down two persons near the high-security Bhondsi jail in Gurgaon in a case of suspected gang war, police said.

According to an eyewitness  Narendra Singh,  the assailant stopped their Scorpio in front of the Alto car, dragged out the driver and shot him killing him on the spot.

 They then shot  another youth  on the backseat of the car and then escaped.

Police have identified the youths  killed as Raju from Rithoj village and Dharma from Tigra village. Police is suspecting that there could have been a third person also sitting on the front seat of  the Alto car , who either escaped or was taken away by the assailants.

Police said,  Dharma was driving the car while Raju was sitting on the backseat. So far, none of the assailants have been arrested.