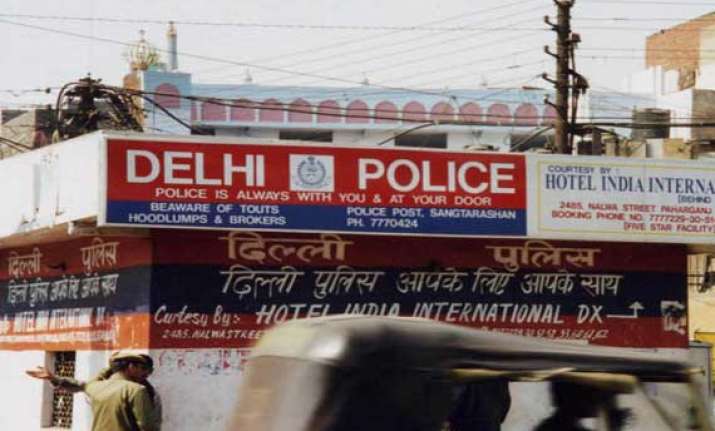 New Delhi: A gang of auto-lifters, armed with hi-tech machines through which they prepare keys of any car within minutes, is on the prowl in South and South-East Delhi, police said yesterday.
With the arrest of two members of the gang, Delhi police has found that they break the electronic system of target vehicles by changing its Electronic Control Module (ECM), which is considered to be the brain of a car.
According to the police, Nadeem alias Waleddin and Suresh were arrested on August 6 and seven luxury cars recovered attheir instance so far.
"A tip off was received about a hi-tech gang of auto- lifters following which barricades were erected on road in front of Cambridge Public School, SN Puri. At around 5:00 PM, a Honda City car was spotted. When its driver was signaled to stop, he sped off.
"After a long chase, Nadeem alias Waleddin was apprehended from the car while his associate managed to escape," said Deputy Commissioner of Police (South-East) P
Karunakaran.
During investigation, at the instance of Nadeem alias Waleddin, six more luxury cars were recovered along with two Italian-made key making machines, 249 keys, 70 ECMs, six carregistration certificates, 28 door locks, 37 stearing locks, 13 number plates, 35 other lock breaking tools, one drill machine, nine mobile phone and a computer, police said.
Suresh, who is the supplier of keys and key making machines, was  arrested at Nadeem's instance.
"During interrogation, Nadeem alias Waleddin told us about his other associates, that includes Nadeem, Vijay alias kunal, Nadeem, Suresh, Raju and Shahjad. Everybody in the gang had different responsibilities," said Karunakaran.