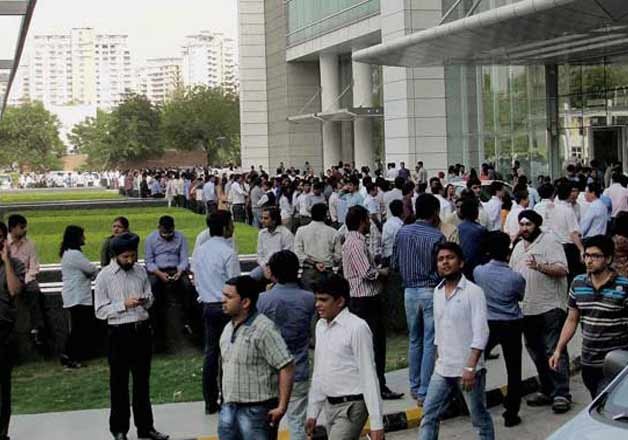 Bhubaneswar: Tremors were felt in several parts of Odisha following a severe earthquake in many parts of East and North India triggering panic among the people. The earthquake measuring 7.5 on the richter scale with its epicentre in Nepal was felt at about 11.43 am in the state, MeT officials said.
The intensity in Odisha was about two MMI (Modified Mercalli Intensity) scale, about 875 km north-north-west of Bhubaneswar, they said.
However, there was no immediate report about injury to anyone or damage to property from any part of the state, officials said.
Apart from the state capital of Bhubaneswar, the tremor was felt in Cuttack, Balasore, Jagatsinghpur, Bhadrak, Kendrapara, Mayurbhanj, Berhampur, Khurda and Sambalpur, according to reports reaching here.
The tremors were also felt for a duration spanning 20 seconds to one minute.
As the tremors rocked many places, panicked people were seen running out of buildings to the open for safety.
People in high-rise buildings in the state capital and other places were seen moving out as they noticed furniture and ceiling fans were swaying