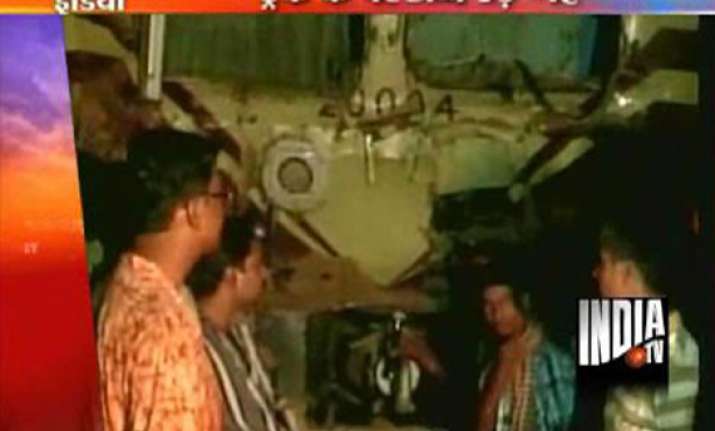 Jhargram, West Bengal, June 2: A local EMU train running between Kharagpur and Tatanagar on Friday rammed into a truck at an unmanned level crossing in Sardiha here.
The truck was blown to pieces and the truck driver was killed on the spot.  
There was no casualties among train passengers, though a few pedestrians were injured.