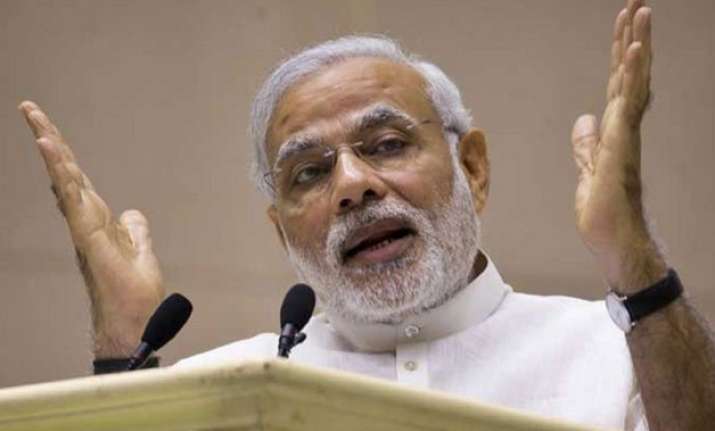 1.Congress to launch week-long protest against Modi govt
Delhi:
Congress is slated to launch 5 days protest today against Narendra Modi Government on completion of one year. The party will hold more than 150 press conferences from May 20 to 25 against Modi Government all over the country.
2.Delhi govt to hold meeting of all Secretaries and Chief Secretaries
New Delhi: Delhi Deputy CM Manish Sisodia has called a meeting of all the Secretaries and Chief Secretaries at 10am.
All officers are told to come prepared reading GNCT (Government of National Capital Territory of Delhi Act) and Constitution of India
3.BCCI to announce team for Bangladesh tour
New Delhi: Board Of Cricket Control in India (BCCI) will today announce the Test and one-day team for next month's Bangladesh tour, after the selection committee meeting in Mumbai.
4.Delhi govt body to start interaction with traders
New Delhi: Delhi Dialogue Commission (DDC), an advisory body of the AAP government, will start interacting with business organisations in the city from today to help the administration formulate trader-friendly policies.
5. Punjab Cong leaders to meet Prez seeking central rule
New Delhi: Top leaders of Punjab Congress will today meet President Pranab Mukherjee demanding central rule in the state over allegedly deteriorating law and order and a CBI probe against the present dispensation.
6. Congress MLAs to meet Mamata Banerjee
Kolkata: Congress MLAs of the West Bengal Legislative Assembly will meet Chief Minister Mamata Banerjee on May 20 in the Assembly.
7. Sunanda case: Court to hear polygraph test plea
New Delhi: A local court will today consider Delhi Police's plea to conduct polygraph test on three "suspects" in Sunanda Pushkar murder case. The request was made on the on grounds that they were hiding some material facts.
8.Thathagata Roy to take oath as Tripura Governor
Agartala: Governor-designate of Tripura Tathagata Roy will take oath of office today at the Raj Bhavan.