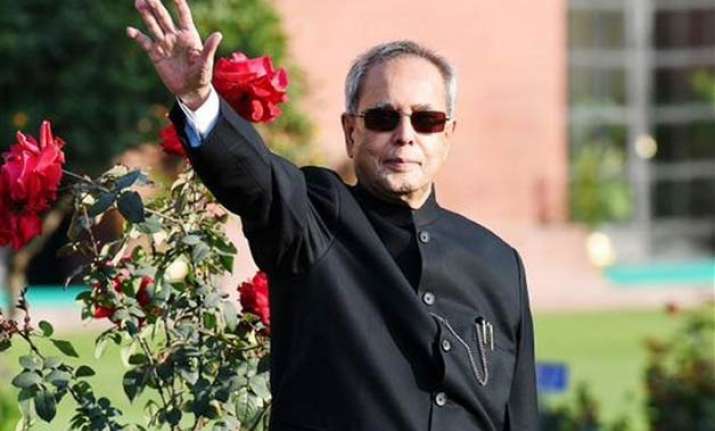 New Delhi
: President Pranab Mukherjee will be embarking on a six-day historic visit today to Israel and Palestine, becoming the first Head of Indian State to visit these two rival nations and providing an opportunity for him to impress upon the leadership there to reduce tensions.
Rahul Gandhi will undertake a 'padyatra' in Haveri
Haveri: Rahul Gandhi will undertake a 'padyatra' today and hold interactions with farmers, students and women workers in Haveri district. He will also interact with children in a local school and interact with women of the Lambani community during his six-km padayatra in Haveri.
Telangana bandh today on farm loan waiver issue  
Hyderabad: The Congress, TDP-BJP combine and other Opposition parties would jointly organise a bandh in Telangana today  in support of their demand that the TRS government fulfill its farm loan waiver promise at one go rather than in phases.
Foreign Minister Sushma Swaraj set to visit Maldives
New Delhi: External Affairs Minister Sushma Swaraj will visit Maldives on October 10-11 and attend the meeting of the joint commission to be held after 15 years.
Music composer Ravindra Jain passes away
Ravindra Jain died at the Lilavati Hospital, Mumbai on Friday (October 9) evening after a multiple-organ failure. He was 71.
Vijender Singh's pro-boxing debut date with Sonny Whiting
Vijender Singh chants will return for India's first Olympic medallist in boxing.  Singh will be taking on England's Sonny Whiting in his first professional boxing bout on Saturday in the United Kingdom.
It's a big conspiracy, says Asim Ahmed Khan after CM Kejriwal sacks him
Delhi Chief Minister Arvind Kejriwal on Friday summarily sacked Environment and Food Minister Asim Ahmed Khan for allegedly demanding a bribe of Rs 6 lakh from a builder and recommended a CBI probe into the case.
Khan, on his part, called it a "big conspiracy" against him by the Opposition and said he will reveal it today.
Bihar polls: First phase campaigning to end today, polling on Monday
New Delhi: Campaigning for the first phase of the Bihar assembly elections will end on Saturday and 49 constituencies will go to poll in this phase on Monday.