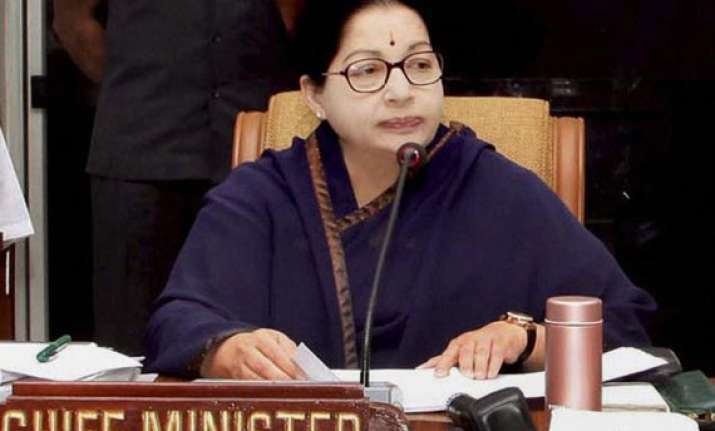 Chennai, June 19: Tamil Nadu Chief Minister Jayalalithaa today ordered release of water for irrigation from seven dams in the state from  June 20.
Following requests of farmers from Kanyakumari district, Pechiparai, Perunchani, Chithar I and II dams would be opened for irrigation, she said in a statement.
This would help in irrigation of 79,000 acres in Kodhaiyaru and Pattanangal in Kanyakumari district, she said.
She also ordered the release of Papanasam, Servalaru and Manimuthar dams from June 20, following requests from farmers in Tirunelveli district.
These dams would benefit in irrigation over 40,000 acres of land in Ambasamudram, Tirunelveli and Palayamkottai areas, she said.