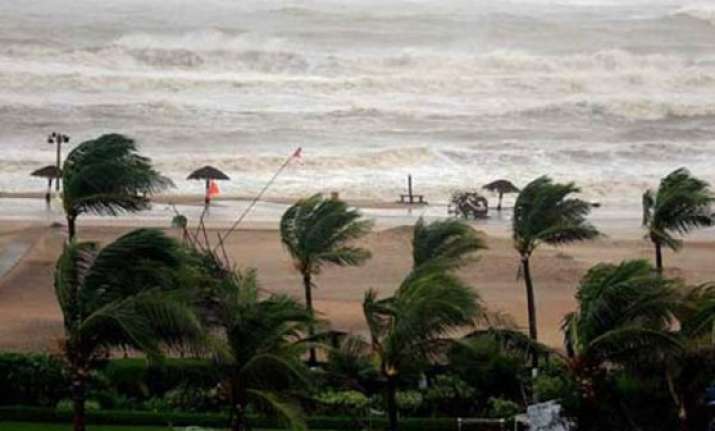 Hyderabad: Three persons were killed in rain-related incidents as cyclone Hudhud crossed the Visakhapatnam coast today uprooting trees and damaging power lines.
"Three deaths have been reported due to the impact of Hudhud cyclone. Two died after trees fell on them and one in collapse of compound-wall in Visakhapatnam and Srikakulam districts, respectively," Andhra Pradesh Chief Secretary IVR Krishna Rao said.
During the cyclone, winds with 195-200 kmph speed have been reported causing uprooting of a lot of trees. The wind has also damaged electrical poles and mobile towers. Due to fall of electric poles, electricity and communication network have been effected in the area, he said.
People of Visakhapatnam, Srikakulam and Vizianagaram districts have been asked to stay back in their houses and if the walls of their houses are weak they can shift to cyclone relief centres, Rao said.
The cyclone, which crossed the Visakhapatnam coast, seems to be in a period of lull in the first hour, but people should follow the advisory as it may suddenly aggravate later, officials said.
NDRF teams have been deployed in affected areas, the Chief Secretary said.