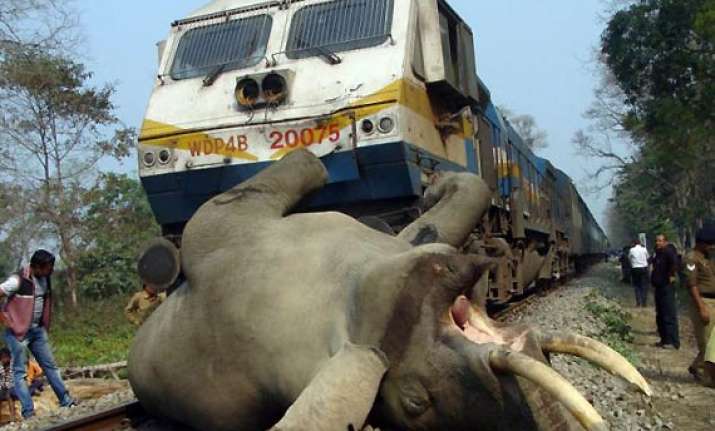 Jalpaiguri (WB), May 30: Three elephants were killed and another seriously injured early today when a speeding train ran over them in a jungle at Banarhat in Jalpaiguri district.
Train services on the railway route have been held up due to protests by local residents who demanded an assurance from authorities that the trains would run at a lower speed in this route, officials said.
"Two adult female elephants and one calf died on the spot after being hit by Alipurduar-New Delhi Mahananda Link Express at Maraghat at about 1 am. The animals were crossing the railway tracks to the other side of the forest amid pouring rain," Ranger of Binnaguri forest Subhas Chandra Ghosh said.  
"Another adult female elephant was seriously injury and is being treated on the side of the railway tracks," he said.  
In 2010, eight elephants died after being run over by a speeding train near here.