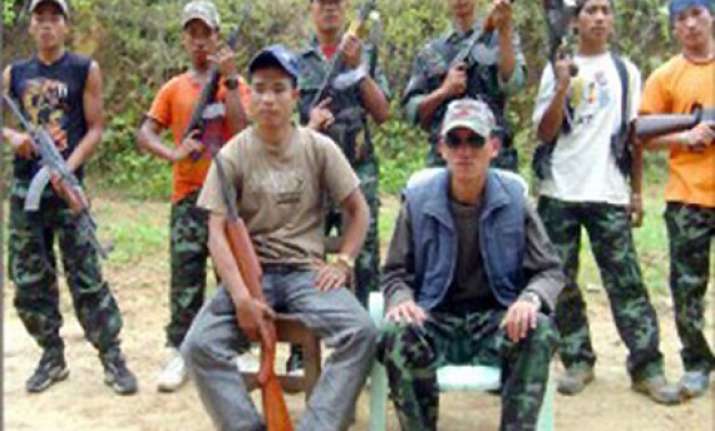 Siliguri: There is a threat of the Kamatapur Liberation Organisation (KLO) militants carrying out attacks in northern West Bengal during the coming Durga Puja festival, an army source said on Friday.
The source in the army intelligence unit at Sukna in Darjeeling district said the KLO is planning to carry out a bomb attack during the festival.
A senior police officer, however, said adequate security arrangements have been made in north Bengal to prevent any breach of peace.
"Police are on alert to ensure peace so that people can enjoy the festival. When we put in place a security system, that includes measures to prevent any militant attack," said the officer.
State intelligence branch sources said the KLO, which has an understanding with the ultra organisations United Liberation Front of Assam and National Democratic Front of Bodoland, possesses a large stock of firearms, grenades and IEDs.
Intelligence units are maintaining vigil to pre-empt any trouble.
A meeting was held Sep 24 here on ultra activities n northern West Bengal and adjacent areas. Besides state and central intelligence officers, police and paramilitary force personnel were present at the meeting.
Among those present were Siliguri's Additional Commissioner of Police A. Rabindranath, Seema Suraksha Bal's north Bengal frontier Inspector General Kuldip Singh and Deputy Inspector General A. K, Mallick, and representatives of the army, Border Security Force and Subsidiary Intelligence Bureau.
Mallick later said the meeting deliberated on reports about KLO activities and the fresh recruitments in the KLO.
The reports said that the KLO could carry out subversive strikes during the Durga Puja and Kali Puja to mark its presence.